Design and Layout
From your idea to the design of products for print or digital, our design team takes care of your project. Our designers use all their know-how to process your content and adapt the graphic style of your communication. 
Multilingual Products
Our team specializing in publication layout and multimedia products can handle your work in the following languages: English, French, Spanish and Russian. Layout in Arabic and Chinese for non-official and extra-budgetary publications is subject to prior content analysis. Official UN publications are processed by the word processing units.
Digital Products
We produce a wide range of online and digital products, for example:
Social media images, TEAMS backgrounds, Phone screens, video totems,...
Web PDFs and Interactive PDFs
Micro websites
Digital signage
Examples of Design Works
Printed Products
Print
Our production team works with cutting-edge high-speed digital and offset printing presses to produce work ranging from conference documents through flyers and posters to professional annual reports and flagship publications.
Print finishing
Our production team also provides professional print finishing services so your flyer can be folded to your chosen format, your poster will be accurately cut to size or your report can be bound using the most appropriate manner such as saddle-stitched or perfect-bound.
Large formats
We facilitate large format printing requests from posters to banners, backdrops to roll ups, to ensure that your event or your message is striking and effective.
Inclusive and accessible
Since 2001, braille embossing equipment has been installed in our workshop. Staff are experienced in producing English, French and Spanish conference documents in braille.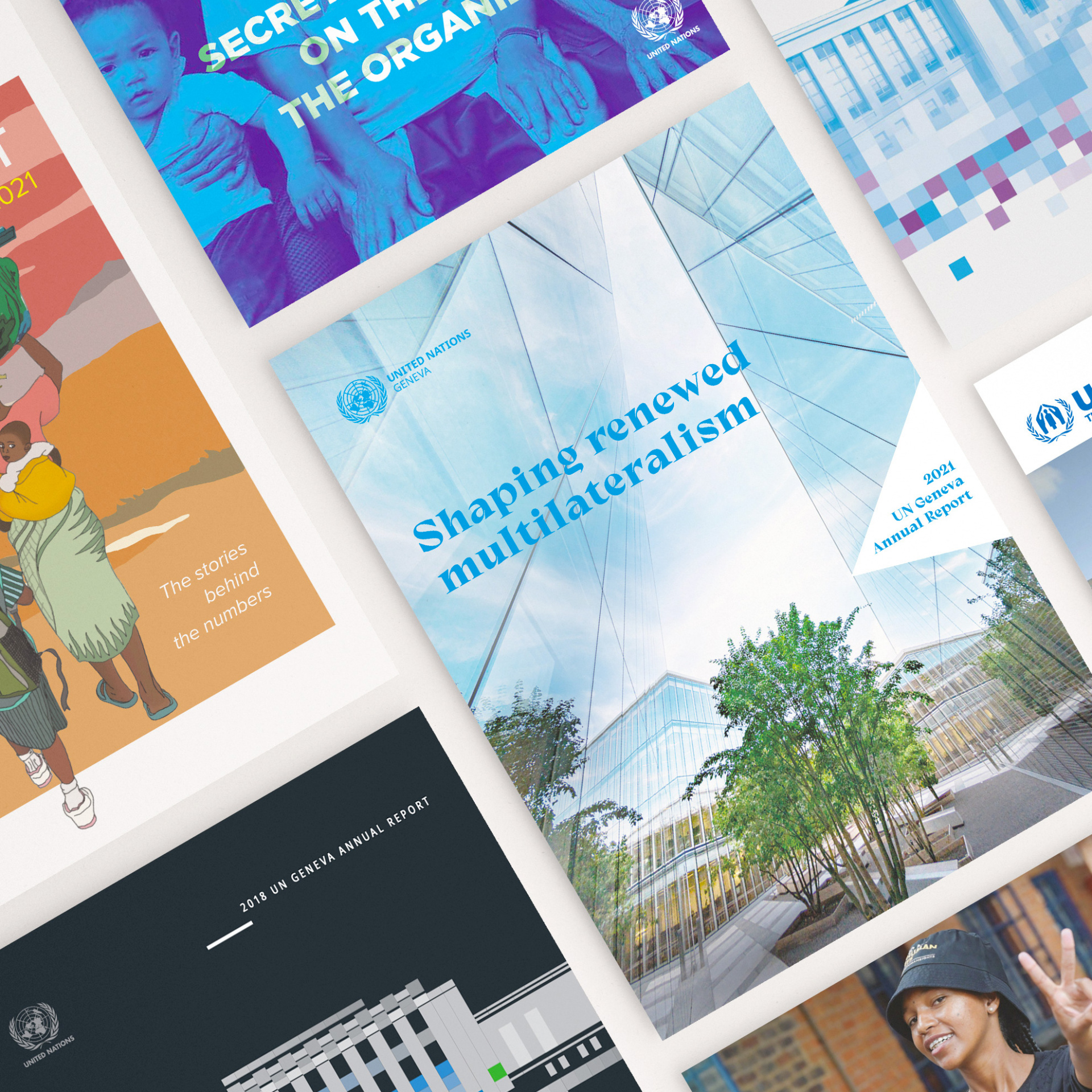 Multimedia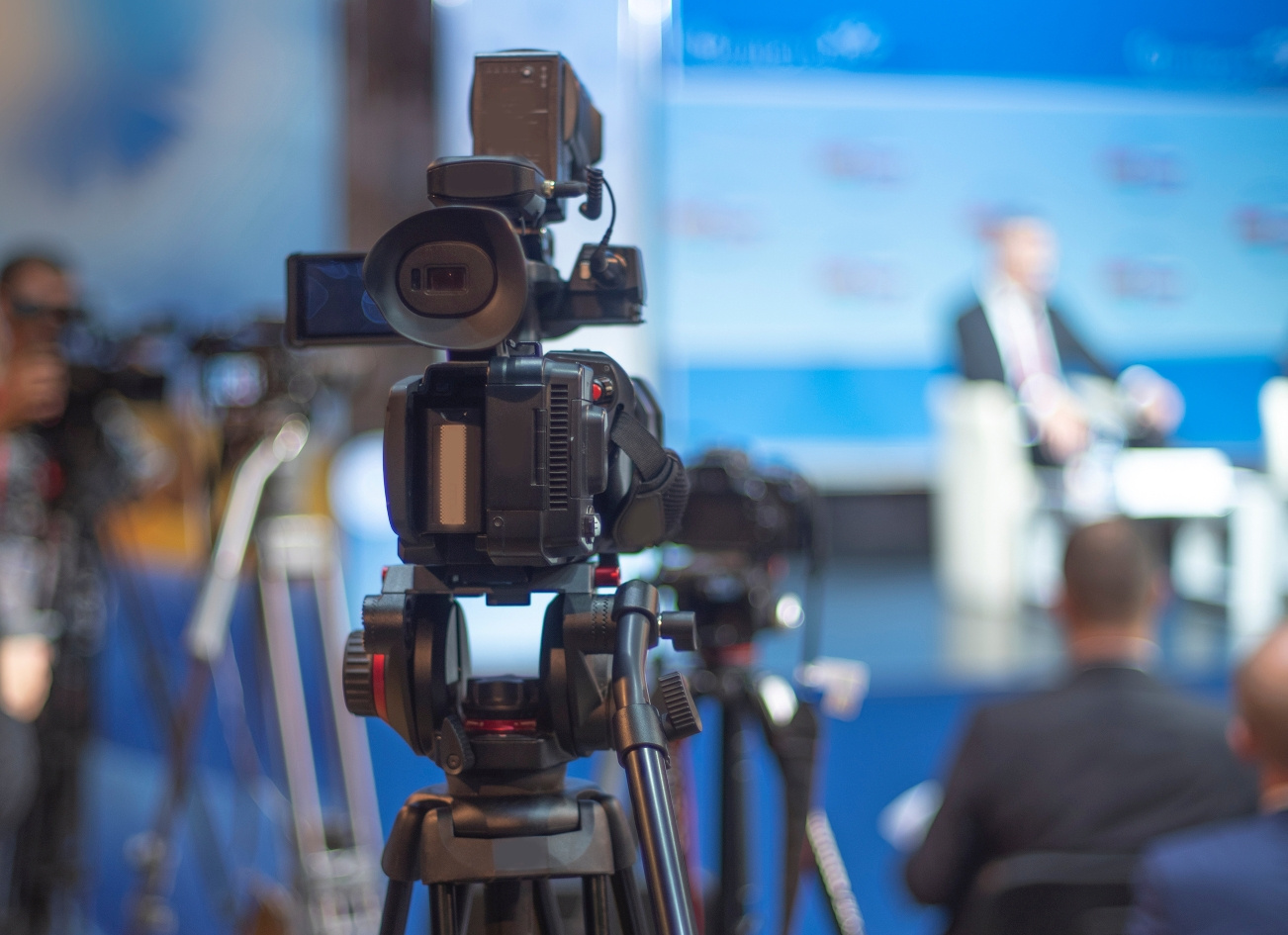 The Design and Production Section provides photo and filming services for your meetings and conferences. This includes photo and video shooting, photo and video editing, as well as captioning and animations. We also produce impactful videos prior to your conference, adding visuals to the event itself. However, the Section does not provide filming or streaming of entire conferences.
Reach out to our office to discuss the details of your request. 
How to obtain a service
Clients share their requirements and expectations with UN Geneva. For printed products, the Design and Production Section will provide professional advice on the technical specifications and materials to be used. A quotation will be sent to the client and the client's Finance Manager or authorized personnel signs the quotation and sends it to UN Geneva. Then the client raises a formal request via gDoc by attaching all the relevant files and specifying key requirements in the request, including distribution-related requirements. UNOG then reviews and validates the final files and prepares a proof copy for client's final approval before sending them for printing. The review and validation of client files should start early to ensure timely delivery.
For design and layout, web and multimedia products, usually designers from the Design and Production Section exchange with the clients to analyze their needs and propose solutions. Once agreements are reached and the scope of work is defined, a quotation will be sent to the client who has to accept it before work on the product can begin. The designers will provide templates and proof copies for the clients' approval at different stages of the project.
Timelines 
The usual turnaround time for printing publications, technical reports and outreach materials are between two to three weeks for existing clients, for a print-run between 50 copies to 3,000 copies. This is calculated from the date the client submits the final print-ready file to the date the products are printed and ready for collection.
All clients, including non-regular clients and new clients, are strongly encouraged to contact genevapublishing@un.org well in advance to book a production slot. Clients need to prepare files in the right format for printing, which should be factored in when calculating preparation time.
Clients who require printing service as part of the conference service need to contact UN Geneva well in advance to ensure that all payments can be processed in time.