What is the United Nations?
The United Nations serves as a global forum where countries can raise and discuss the most difficult issues, including problems of war and peace. In addition to maintaining international peace and security, the United Nations protects human rights, delivers humanitarian aid, promotes sustainable development and upholds international law.
Did you know?
As the world's only truly universal global organization, the United Nations has become the forum to address issues that cross national boundaries and cannot be resolved by any one country acting alone. Taking a look at the world reveals some interesting facts.
Did you know:
that most of the world's people live no more than 200 miles from the sea?
that decolonization changed the face of the planet, creating more than 80 nations?
that women in the labour market still earn on average a quarter less than men globally?
Mission 1.5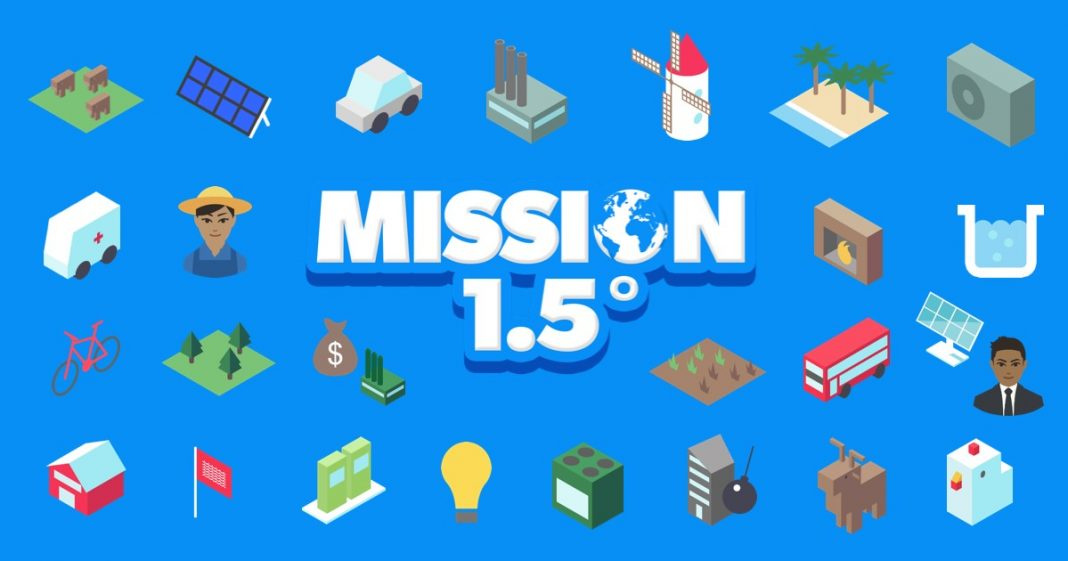 People around the world are calling for climate action. Unfortunately, they don't often have an easy way to get their messages out. At the same time, world leaders are faced with the challenge of making urgent and bold decisions that will keep global temperature rise below a safe 1.5°C.
Mission 1.5 is a great way to learn about climate solutions and vote for the actions you want to see happen!
What will we do with the results? Your vote, and those from your country, will be presented to your government to encourage bolder climate action. Votes will also be counted in a global tally. 
What is the role of the United Nations Secretary-General?
Watch this video which explains the work of the world's top diplomat, in the service of people everywhere.
Leadership
Equal parts diplomat and advocate, civil servant and CEO, the Secretary-General is a symbol of United Nations ideals and a spokesman for the interests of the world's peoples, in particular the poor and vulnerable among them. The current Secretary-General, and the ninth occupant of the post, is Mr. António Guterres of Portugal, who took office on 1 January 2017. Since 1997, the Secretary-General has been assisted in managing Secretariat operations by the Deputy Secretary-General, a post currently held by Ms. Amina J. Mohammed of Nigeria.
World Rescue
Set in Kenya, Norway, Brazil, India, and China, you will meet and help five young heroes and help them solve global problems—such as displacement, disease, deforestation, drought, and pollution—at the community level. After all, it's young global citizens like you who have the power to lead us to a more sustainable world!
Be a climate action superhero
Climate change is a menace to our world. Our league of superheroes are taking action now and they want YOU to join them!
Our eight heroes need your help to spread facts about climate change, eat healthier, keep plants happy, and act in more ways to save the world's climate. You can limit global warming and take care of our environment. We count on you!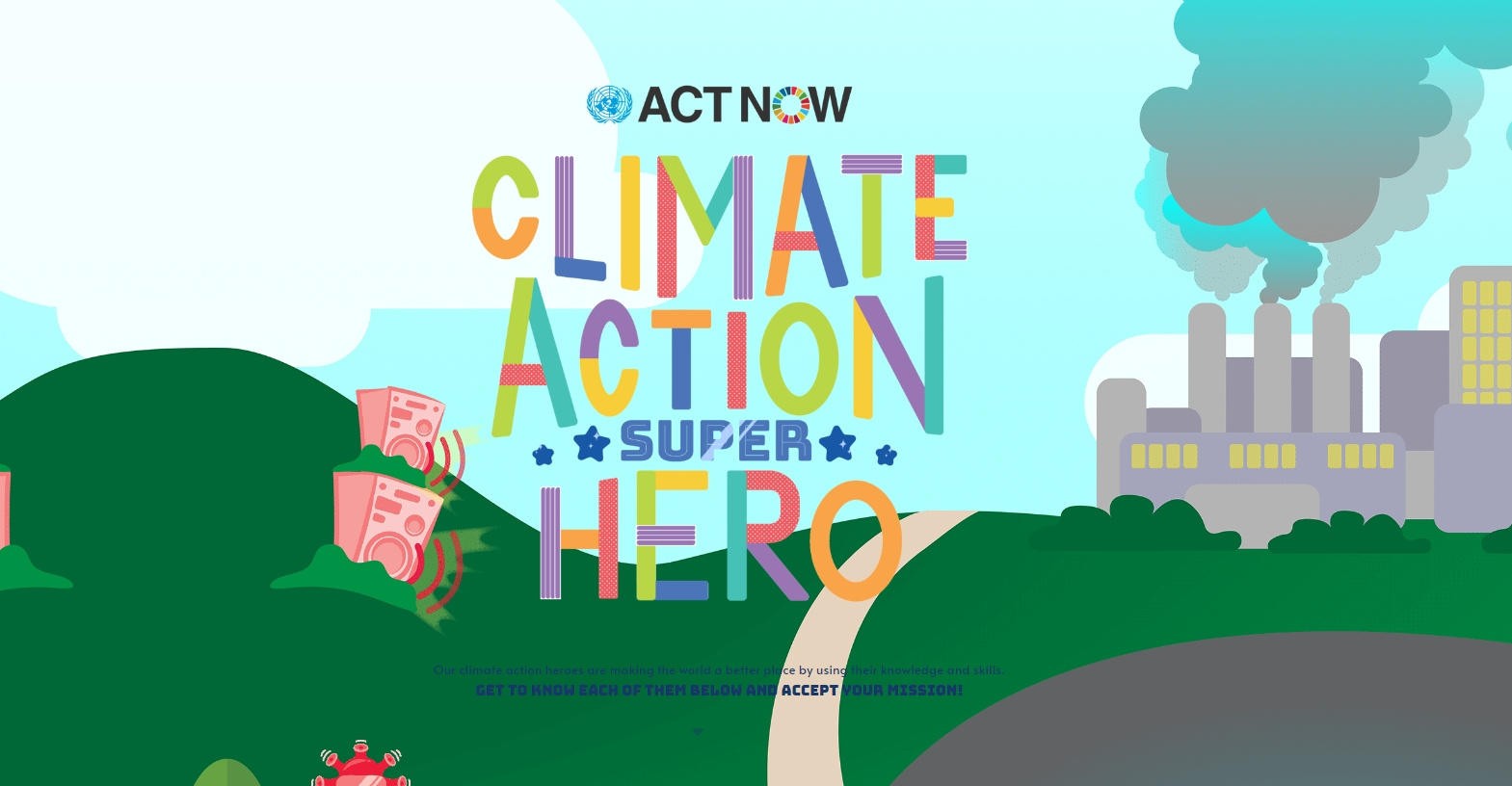 Stop Disasters!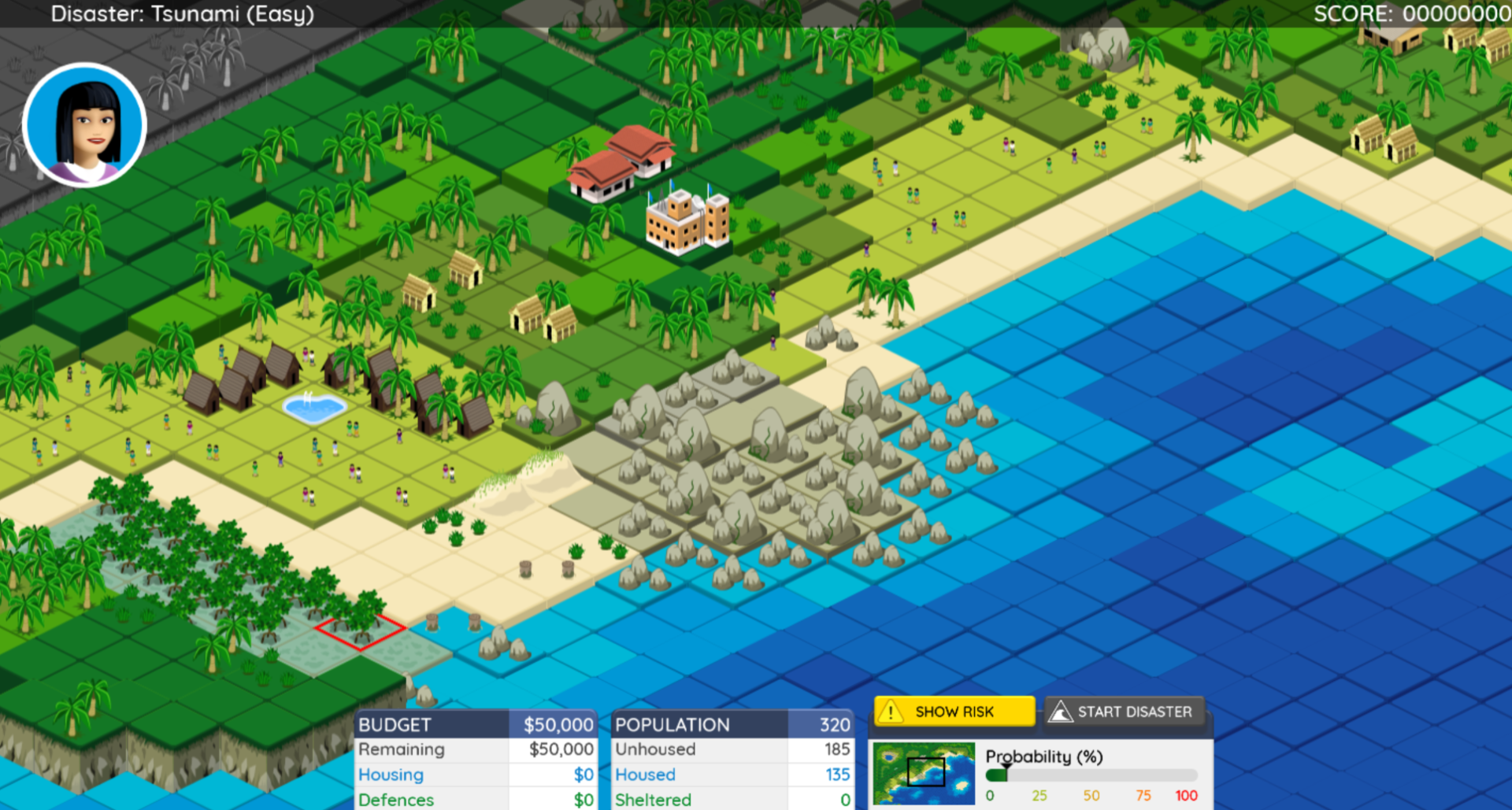 Play Stop Disasters to experience 5 natural environmental hazards (wildfires, earthquakes, floods, tsunamis and hurricanes). Learn of the risks posed by natural hazards and manage your resources. Build schools, hospitals, housing and defences to protect the local population.
What Is Sustainable Development?
What Is Sustainable Development?
Learn how the 2030 Agenda for Sustainable Development will transform the world, and why it is a priority for the United Nations.
In September 2015, countries adopted a set of 17 goals to end poverty, protect the planet, and ensure prosperity for all as part of a new sustainable development agenda. Each goal has specific targets to be achieved over the next 15 years, including:
Eradicate extreme poverty for all people everywhere
End preventable deaths of newborns and children under 5
Achieve universal and equitable access to safe and affordable drinking water
End all forms of discrimination against all women and girls
Minimize and address the impacts of ocean acidification
Go Goals Boardgame
Go Goals can help kids like you from around the world, to learn about the Sustainable Development Goals!
Spread the word on Social Media, use #SDGGame, share and tag yourself in photos and videos of you playing the game. We'd love to feature you playing the game on social media.
More stories
In the underwater adventure Phantom, we read about the tragic effect that plastic has on our planet. Phantom, the largest whale in the ocean, can normally overshadow any challenge thanks to his extreme size, but now, even he is struggling to survive in his natural habitat. So much plastic is being dumped into the ocean that is threatening underwater life. Discover how Phantom's friends help stop plastic pollution and what you can do to protect our planet. 
After the Rain is a story about migration, about people who move from one country to another. Migration has been happening for many years. Recently it has been in the news a lot. You might be wondering why people cross a dangerous sea in a small boat to get to another country. Some leave to find a job and with a plan to send money to their families. Some go to get education. Others might leave because they have no choice. It is important for all of us to understand their difficulties, so that countries receive them and treat them with respect and kindness. 
We only have one planet to live on and it depends on all of us to make sure future generations can use it too. This will only be possible if we all work together. Fairy Tales for a Fairer World takes us on a journey and shows us how working together across generations and across places is the way to go. It's time to redefine partnerships to save the world.