UN Geneva strives to make its meetings and conferences more accessible to all participants. We hope the following information will help facilitate a smooth experience during your visit.
1. Pre-registration
The first step to attending an event at UNOG is to create an account on Indico and register for your event. Please view this Step-by-step guide. 
Please remember that all participants, including accessibility support persons, must create their own account and register separately. 
2. Getting to the United Nations Office at Geneva
Public transport in Geneva is accessible. Buses are equipped with low floors and access ramps, and you can easily use them to reach the United Nations.  
The United Nations building is called the Palais des Nations. There are two gates – Nations and Pregny. When you come for the first time, you must go to the Pregny Gate to get your badge. 
The nearest bus stop to Pregny Gate is Appia. You can take a direct bus to Appia, or you can take a bus to Nations and then transfer onto a bus that goes to Appia.
The following buses stop at both Appia and Nations: 8, 20, 22, 28 and F.
The following buses or trams stop only at Nations (by the Broken Chair statue): Buses 5, 11, V and Z, and Tram 15. At Nations, you can change buses to get to Appia in order to access the Pregny Gate.
Once you have received your badge, the next time you come to UN Geneva, you will also be able to enter through the Nations gate. 
More information on mobility can be found at this link.

Routes and timetables can be found at this link.

A smartphone application is also available for iOS and Android (download the "tpg" app). It contains a route planner that can help you select the right bus to take. You can also use this app to purchase tickets. 

Please note that you must purchase a ticket before boarding the bus. You can buy a ticket using the tpg app, or you can use the orange ticket vending machine at the bus stop. There is no way to purchase a ticket after you have boarded the bus. 
3. Accreditation
When you arrive at Pregny Gate, you must present your passport or national identification card and your e-mail notification with the QR code (or UN Event Pass) in order to receive accreditation to get a badge. 
If you have registered and have been approved for accessibility, you should use the dedicated right-hand lane with the Universal Accessibility Symbol for access to the security screening area at Pregny Gate.  
Approach the door and show your documents to the Security Officer. You will be invited to undergo a light security check, and then you will proceed to the I.D. Help Desk to collect your badge.
After you have received your badge, there will be an accessible lift to take you to the lower floor, from which you can enter the grounds of the Palais des Nations. 
You may be accompanied at all times by a support person, as long as they have registered on Indico and have a national identification document and QR code with them. 
4. Accessible route from Pregny Gate to your meeting room
5. Videos
Watch or listen to the video tours below to learn about navigating the accessible paths from the entrances of the Palais des Nations to your destination.
[Coming soon]
6. Leaving the building
Pregny Gate – This gate is located uphill from most of the buildings. When you reach the Pregny Gate building, use the ramp on the left side to reach the exit gate. If you need assistance to exit, call Security on the intercom to open the gate. Please be aware that the gate will open towards you. 
Nations gate – this route is flat, but please be aware that accessible routes from the E-building may be affected by building renovation works. 
7. Survey
Please help us improve accessibility by completing this survey after your meeting. You can also scan the QR code below on your phone to access the survey.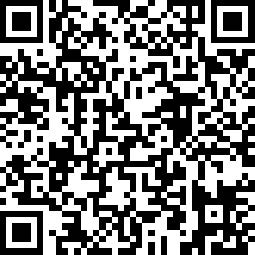 Thank you! We wish you a successful meeting at UN Geneva.