Organize a coffee break or reception
Where are receptions and coffee breaks authorized?
The venues authorized by type of function are as follows:
Luncheons and dinners: Delegates' Restaurant (currently under renovation)

Cocktail receptions and coffee breaks: all venues below up to indicated maximum authorized capacity (in the case of coffee breaks, service in principle must not exceed one half hour):
| Venues | Luncheons/Dinners | Cocktail Receptions/Coffee Breaks |
| --- | --- | --- |
| Delegates' Restaurant (currently under renovation) | 120 | 200 |
| Delegates' Restaurant – Salon Genève (Geneva Room) (currently under renovation) | 70 | 100 |
| Delegates' Restaurant – Salon Lausanne (Lausanne Room) (currently under renovation) | 50 | 80 |
| Bar Concordia (currently under renovation) |   | 200 |
| Hall 14 |   | 100 |
| Bar Escargot |   | 150 |
| Bar Serpent (after 6 p.m.) |   | 600 |
| Cafeteria reception area (after 6 p.m.) |   | 200 |
| Mezzanine |   | 400 |
| Auditorium (Building H) |   | 100 |
| Grab and Go Lounge (Building H) |   | 100 |
| Areas in the vicinity of conference rooms |   | Depends on the area in question |
Official UN Caterer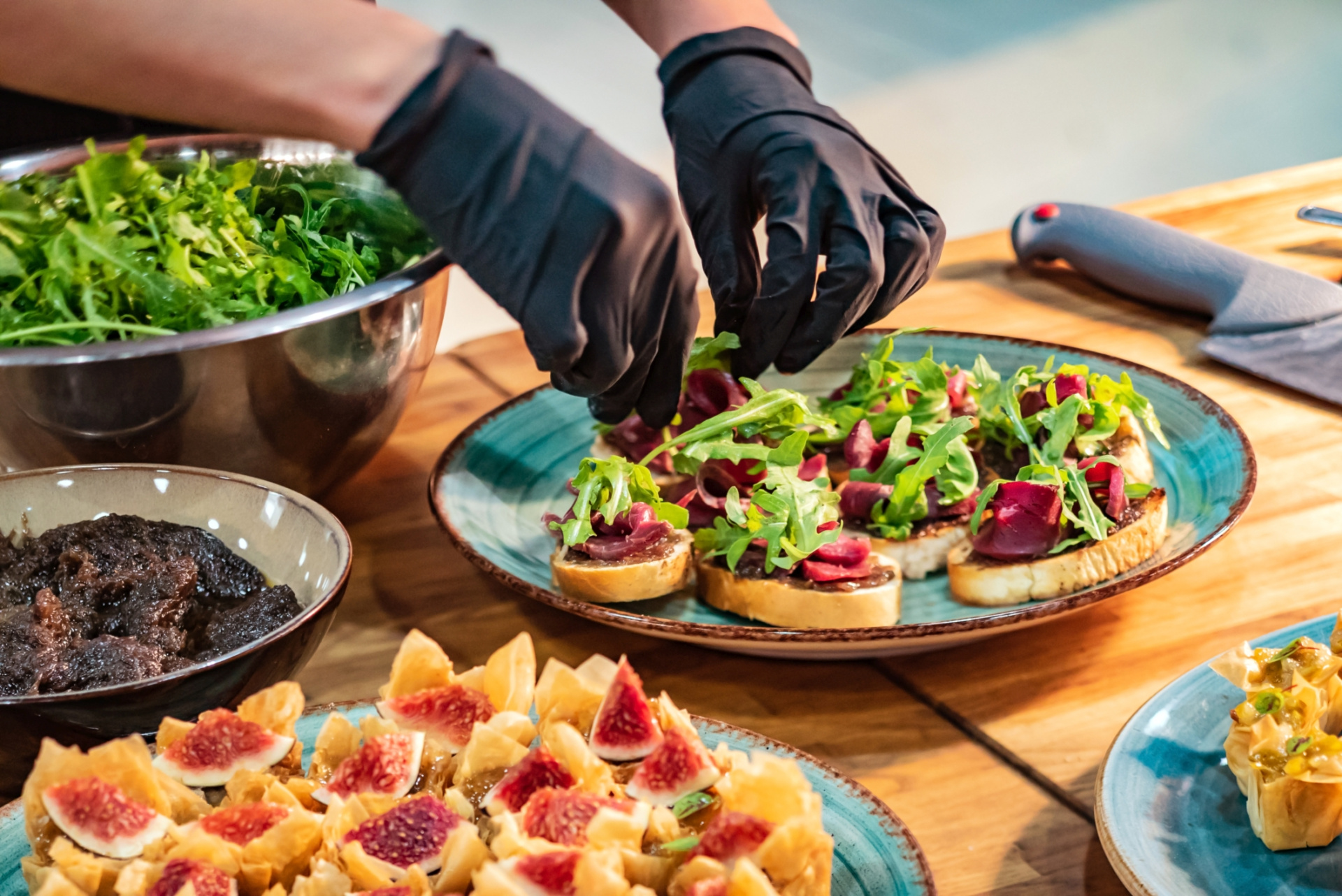 For reasons of food safety and access to the premises among others, the official UN Geneva caterer is the sole entity authorized to provide catering services for functions, including coffee breaks, in the Palais des Nations. UN Geneva declines any responsibility for accidents or incidents occurring as a result of failure to comply with this provision. In the case of functions organized in connection with events of a cultural nature (exhibition openings, concerts, etc.), permanent missions or authorized entities wishing to serve culinary specialties not available from the UN Geneva caterer may be authorized to make use of their own catering staff subject to approval by Administration. Such exceptions will be granted on the basis of compliance by the permanent missions or entities with food hygiene and food safety rules concerning the transport, storage, serving and disposal of foodstuffs. UN Geneva will not be held responsible for any incident resulting from the non-compliance with these rules. In no case may a private catering company be engaged.
Costs
For each function, the official caterer will prepare a detailed estimate, which must be approved and signed by the organizers. In the case of requests from external entities, security costs will be charged based on the number of guests, the duration of the event and whether it takes place on a weekday, official holiday or weekend.
In keeping with the Organization policy whereby the regular budget shall not bear any costs related to non-mandated or extra-budgetary activities, such activities serviced by UN Geneva will be subject to reimbursement. Costs for coordination, cleaning, disposal of waste and/or move of furniture will therefore apply as required, and in all cases for events organized without the official caterer. Costs for the provision of equipment will also apply as required.
Self-service food options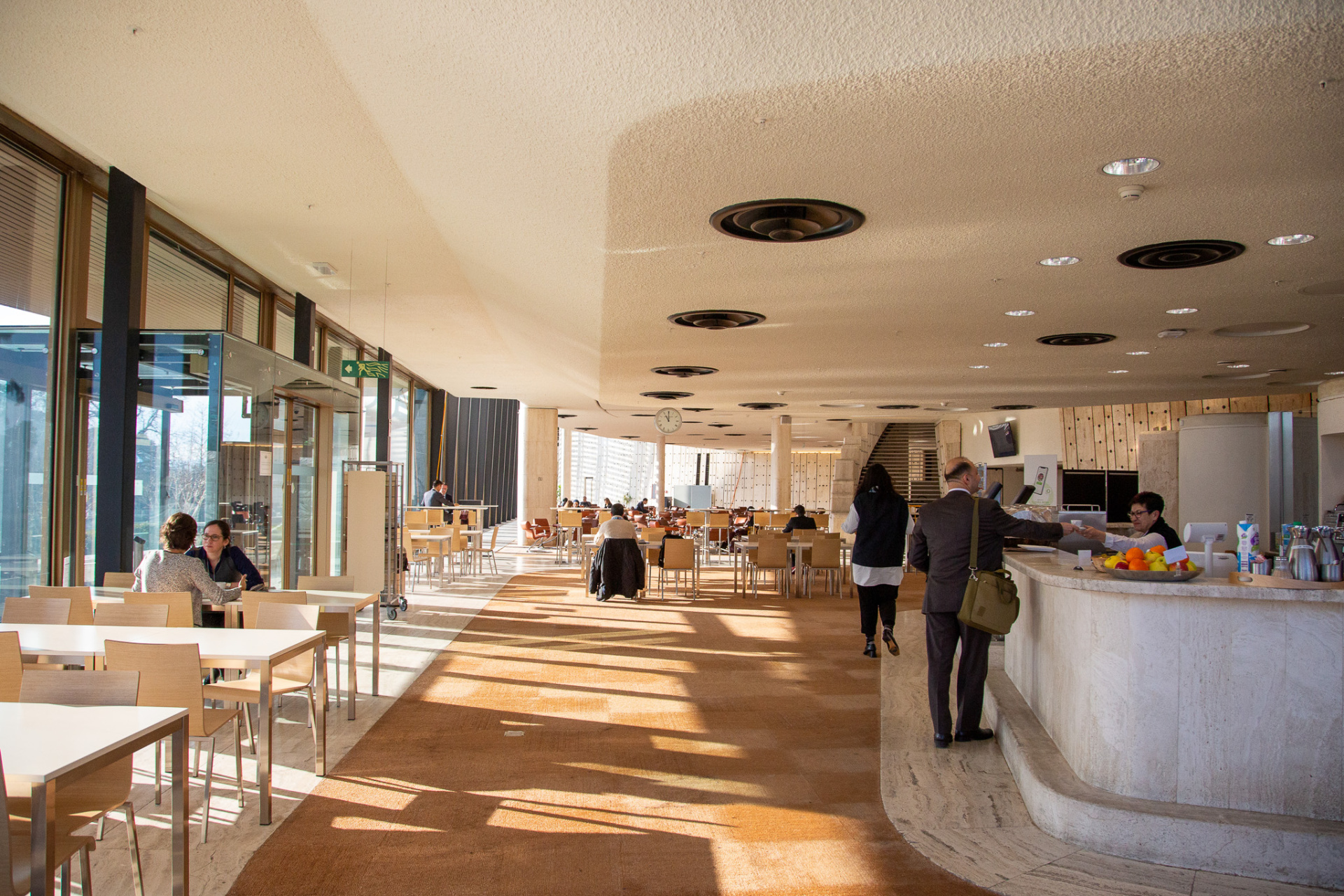 A range of food options is accessible for all conference participants, ranging from the fully-stocked cafeteria, to kiosks and vending machines, and the Serpent Bar which does not only offer coffee and delicious bites but also provides ample room for meeting and discussions in between the sessions.