Event

First meeting of the Geneva Alliance Against Racism at the Palais des Nations, Geneva
On Thursday 5 October 2023 UNOG Director-General Ms. Tatiana Valovaya and 22 leaders and representatives from Geneva-based international organizations launched the Geneva Alliance against Racism and signed a joint declaration reaffirming their commitment to fight racism and racial discrimination.
The objective of the Alliance is to share good practices across the organizations to address racism and racial discrimination at the workplace and to coordinate the ongoing activities or planned initiatives to maximize the desirable impact. Ms. Amina Mohammed, Deputy Secretary-General of the United Nations, and Ms. Mojankunyane Gumbi, Special Adviser for Addressing Racism addressed the meeting.  Deputy Secretary-General of the United Nations.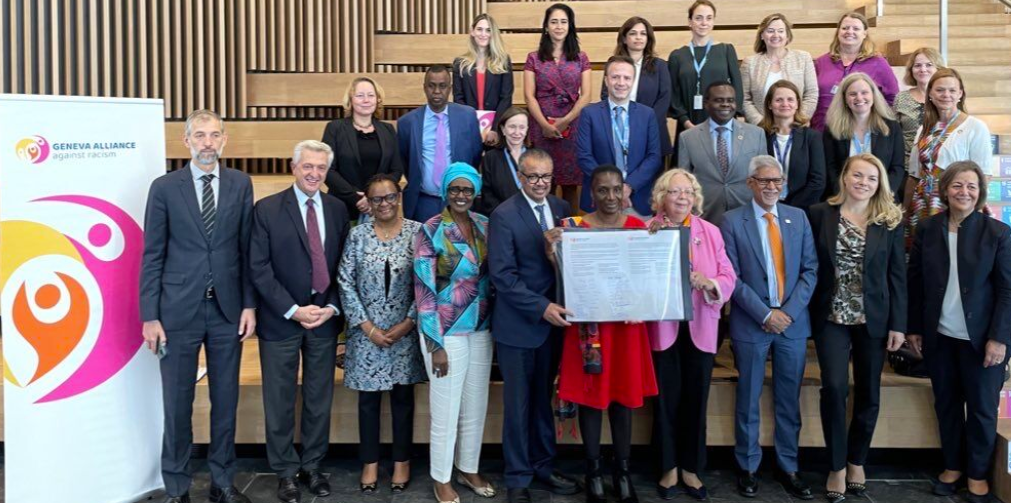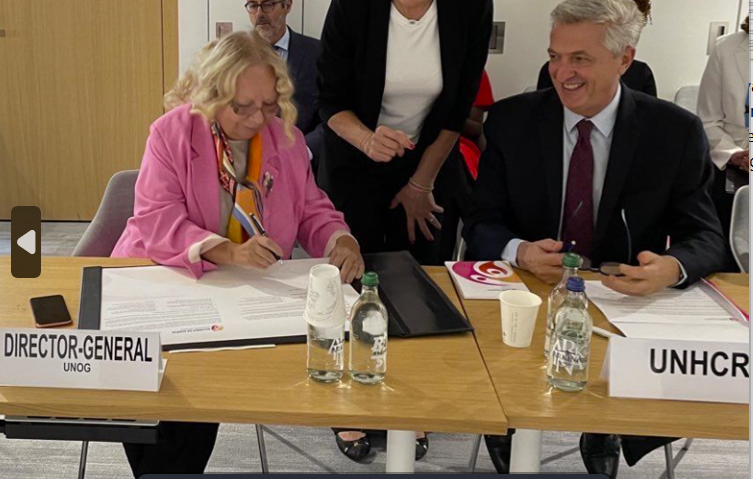 Access the Strategic Action Plan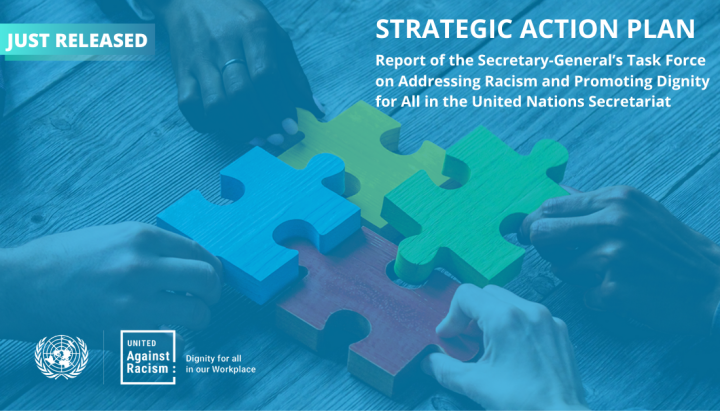 Developed by the UN Secretary General's Task Force on Addressing Racism and Promoting Dignity for all in the United Nations, the Strategic Action Plan outlines a way forward with concrete actions to ensure a cultural change that transforms the United Nations into a workplace where racism is actively addressed and there is accountability for racist conduct, ensuring a racially diverse, equitable and inclusive workplace for all.
Report: English | French | Spanish | Chinese | Russian | Arabic
Infographic summary: English | French
Annexes: English | French | Spanish | Chinese | Russian | Arabic