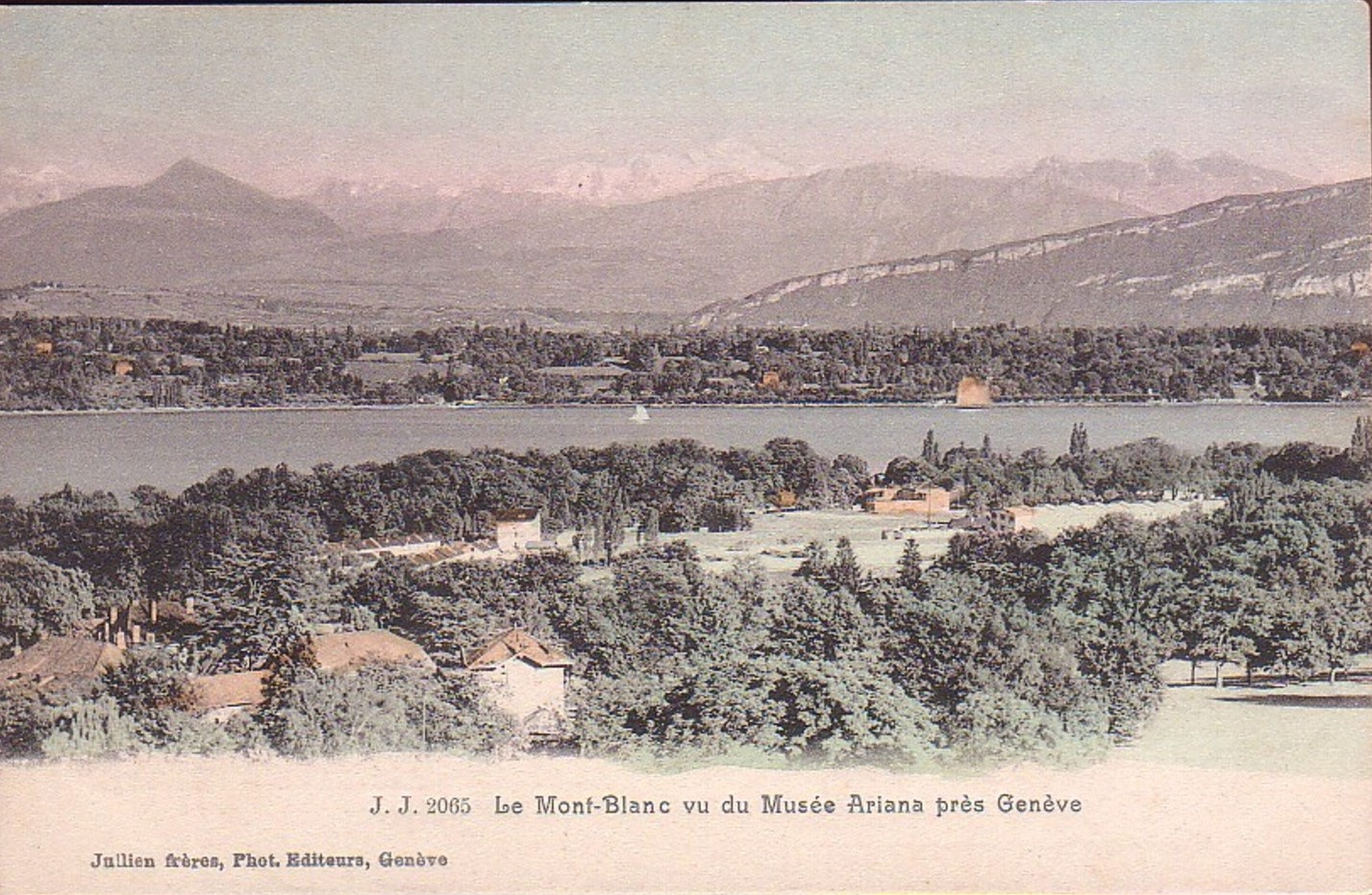 History
The Palais stands just behind the Ariana Museum, in the 46-hectare Ariana Park, one of the biggest and most prestigious parks in Geneva, with an outstanding view of Lake Geneva and the Mont Blanc beyond. The City of Geneva made the park available initially to the League of Nations, and then to the United Nations for its offices, for as long as the UN exists. The park was originally owned by the Revilliod de Rive family, whose last descendant, Gustave Revilliod, bequeathed it to the City of Geneva.
Villas
The grounds of the Palais des Nations house numerous formerly private residences and nineteenth century villas including La Fenêtre (1820), Le Bocage (1823) and La Pelouse (1853).
There are other historic buildings located around the property which were originally built or placed in the Ariana Park .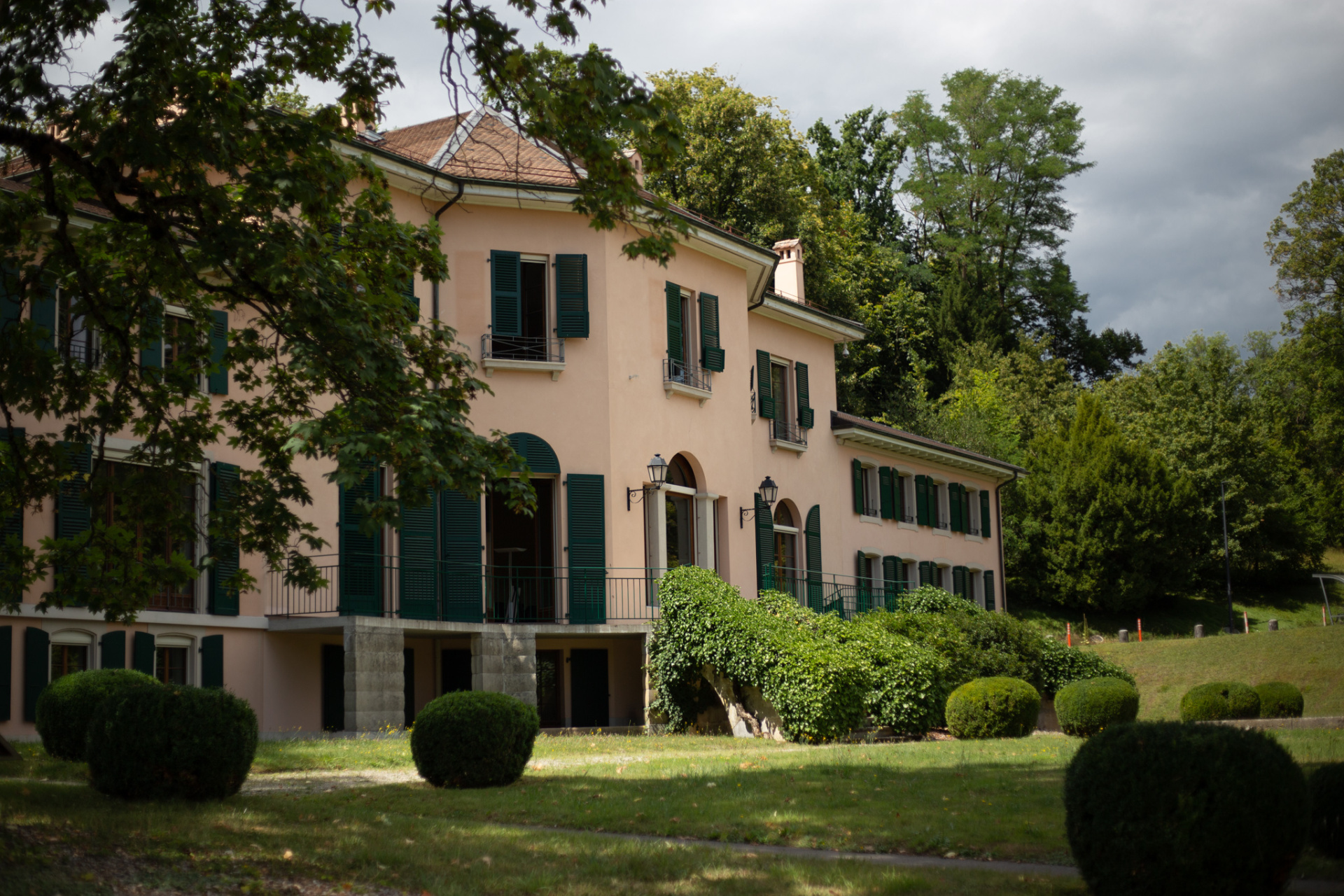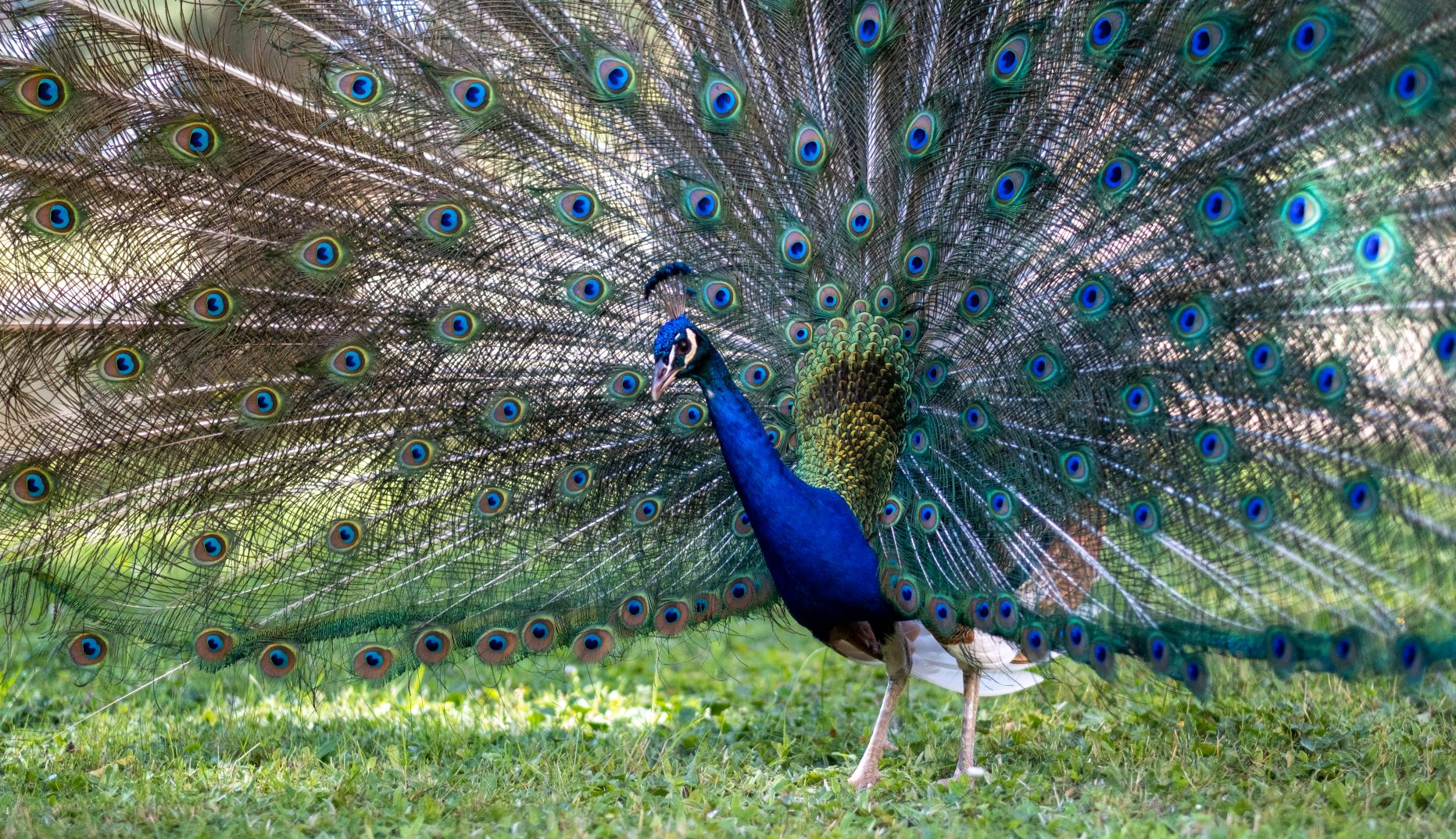 The Peacocks
It is not unusual to see peacocks roaming freely and dancing in full splendor in the Palais grounds. Most of the birds that visitors can see today are peafowl donated to UNOG in 1997 by a zoo in Japan. Others were a gift from the Permanent Mission of India. The birds are fed and cared for by the park's gardeners.
Parc Naturel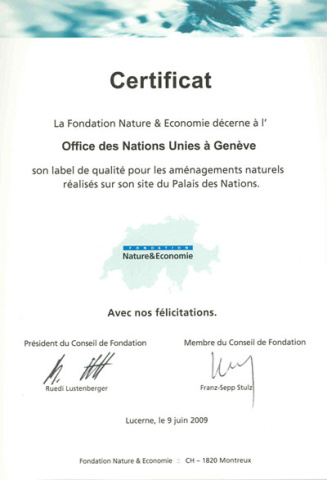 On 9 June 2009, the United Nations Office at Geneva (UNOG) was awarded the prestigious Nature Reserve Certificate by the Swiss non-profit organization Fondation Nature & Economie.
This well-known environmental quality label is awarded to entities that protect nature and contribute to biological diversity by managing at least 30 per cent of the green areas around buildings in a natural manner. UNOG's many initiatives to qualify for the Certificate include, among others, avoiding pesticides, utilizing compost and making use of sheep instead of lawnmowers.
The award of the Certificate constitutes an acknowledgement of UNOG's firm commitment to climate neutrality and enables the Office to show an important example in line with the Secretary-General's priorities.
As a result of these concerted efforts over several years, visitors can enjoy the rich biodiversity of the 46-hectare park, with majestic trees over 100 years old. Over 800 species can be found in the park. Six hundred have been identified so far. Plaques indicating the country of origin, Latin and common names and species have been affixed to 120 of the trees in the areas of the park most frequented by visitors. A team of five gardeners maintains the park and its alleys and plants the flower beds.
The maintenance of Ariana Park in a natural manner will hopefully inspire and encourage staff members and all who come to visit the Park to apply the same principles in their activities and thereby provide further impetus for a greener United Nations in our collective efforts to combat climate change.