Project Progress
After three years of construction, the new office building H at the Palais des Nations was inaugurated in November 2021 and is home to nearly 1,500 staff working flexibly in a 24,000-square-meter sustainable office building. 
"With the opening of this new building, we have achieved a critical component of the Strategic Heritage Plan approved by the General Assembly in 2015. It is an exciting step forward as the Palais des Nations undergoes a much-needed facelift to make it a modern workplace and conferencing facility that meets today's standards in terms of safety and accessibility."

SHP Project Director, David Mc Cuaig.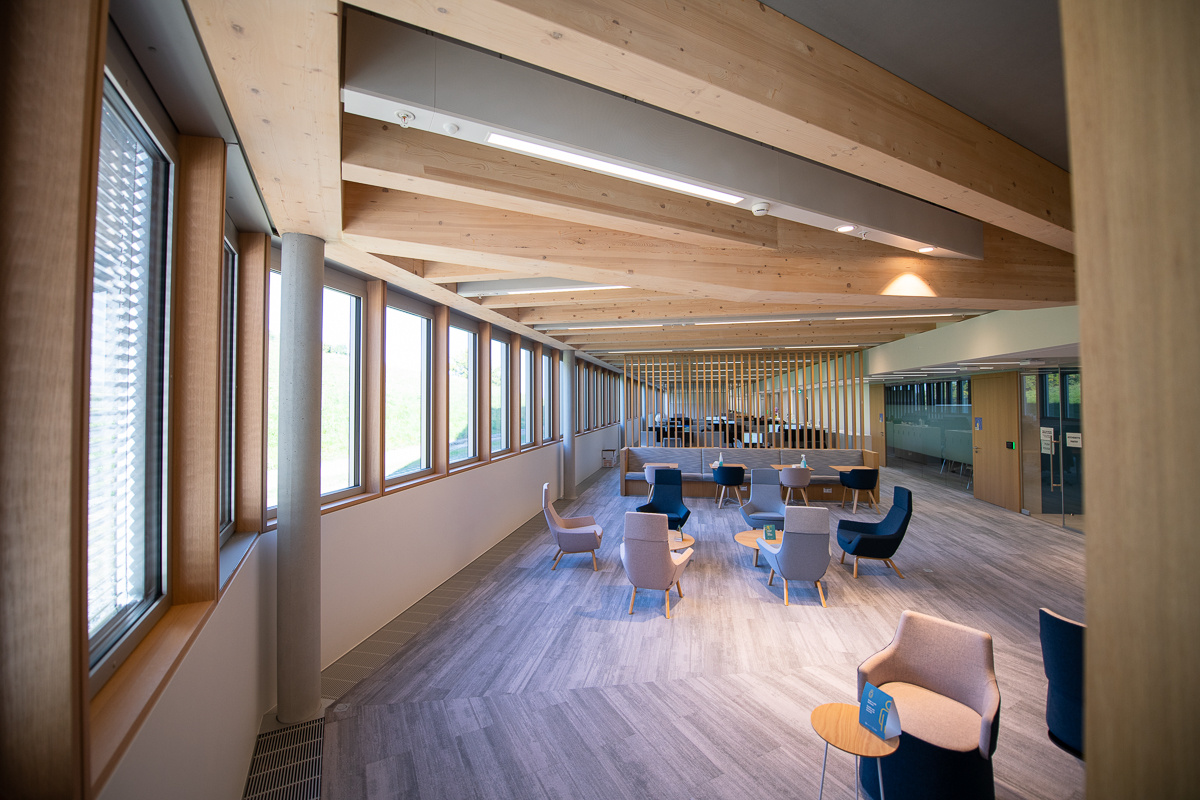 Section AC, the first section of the historic Palais buildings under renovation, was reopened in May 2023 and is fully operational. Building D, following renovation, was handed over from the contractor to UNOG in August 2023.
Building A conference rooms, which include the main assembly hall, are planned to be returned in 2024. Ahead of the closure of Building E, this will ensure full continuity of conferencing. 
The temporary conference building Tempus, which was originally opened in September 2020 with three 200-seat conference rooms, has been reconfigured during summer 2022 to become one large 600-seat conference room to replace the large rooms within Building E whilst the renovation of this building takes place.
The major schedule milestones for the project are:
To start, in 2021, to use the new building as swing space and renovate the historic Palais des Nations;

To dismantle the "E" building tower once the swing space is no longer needed; and, finally

To complete the overall project in 2026
Progress Reports on the Strategic Heritage Plan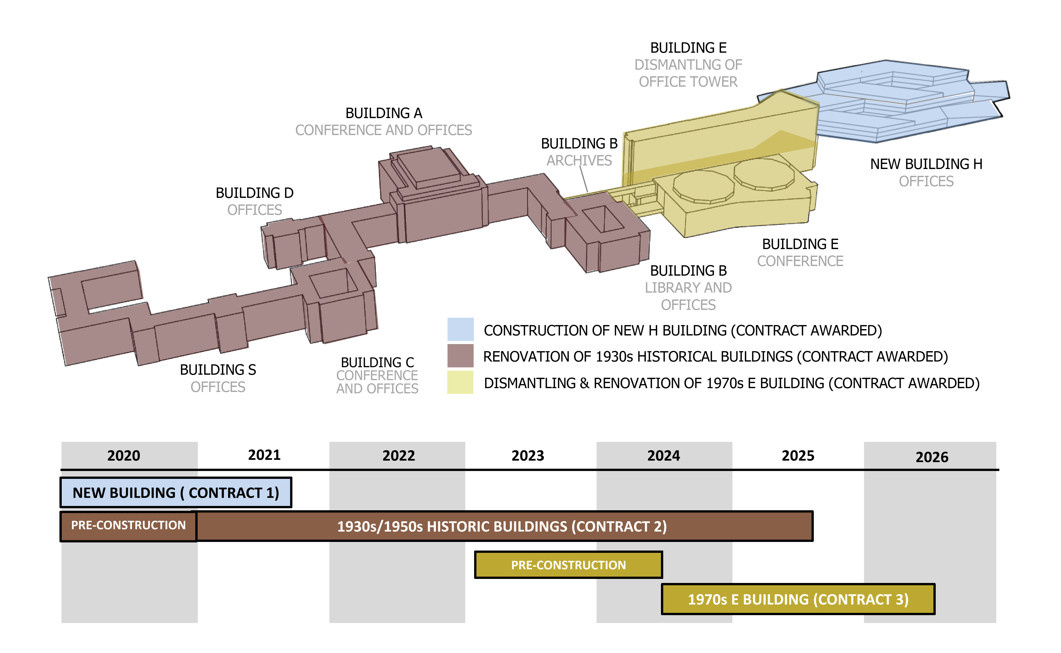 Innovative work spaces
This film presents the new Building H which is home to approximately 1,500 staff and fully supports flexible workplace strategies in an environment that prioritizes their wellbeing. Accessibility for persons with disabilities is one of the main objectives of the Strategic Heritage Plan and has been fully integrated into the design of the new building.