UN Geneva is an active knowledge hub for the international community and researchers on multilateralism and international cooperation.
The Organization offers opportunities to exchange knowledge, encourages cooperation, innovation and inspires new ideas through the Library and Archives collections, events, cultural activities, and the Museum.
Discover our Resources
Books, articles, e-journals, UN publications and more...
General Information
Hours
Hours

Monday - Friday
8.30 a.m. - 5.30 p.m. 
The Library & Archives are closed on weekends and UN Geneva official holidays, as well as during our yearly inventory in late December.
In the context of the COVID-19 pandemic situation, the Library & Archives is open to researchers by appointment. Find more information on this page.
Official Holidays for 2020 at the United Nations Office at Geneva are:
1 January
10 April
13 April
25 May
1 June
31 July
3 August
10 September
25 December
Download UN Geneva 2020 holiday schedule
Guided Tours
Tours
Guided tours of the Library, Archives and the Museum can be organized upon request, including for external visitors and
groups. Visitors can request separate visits of the three services, or any combination of the visits.
Visits can be organized in several languages.
Location
Find the Library & Archives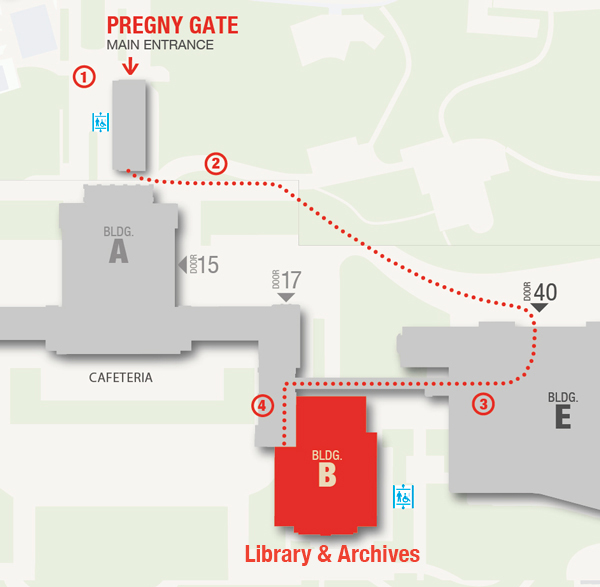 The Library & Archives are located inside the United Nations in Geneva, in Building B of the Palais des Nations. 
Visitors must enter through the Pregny Gate.