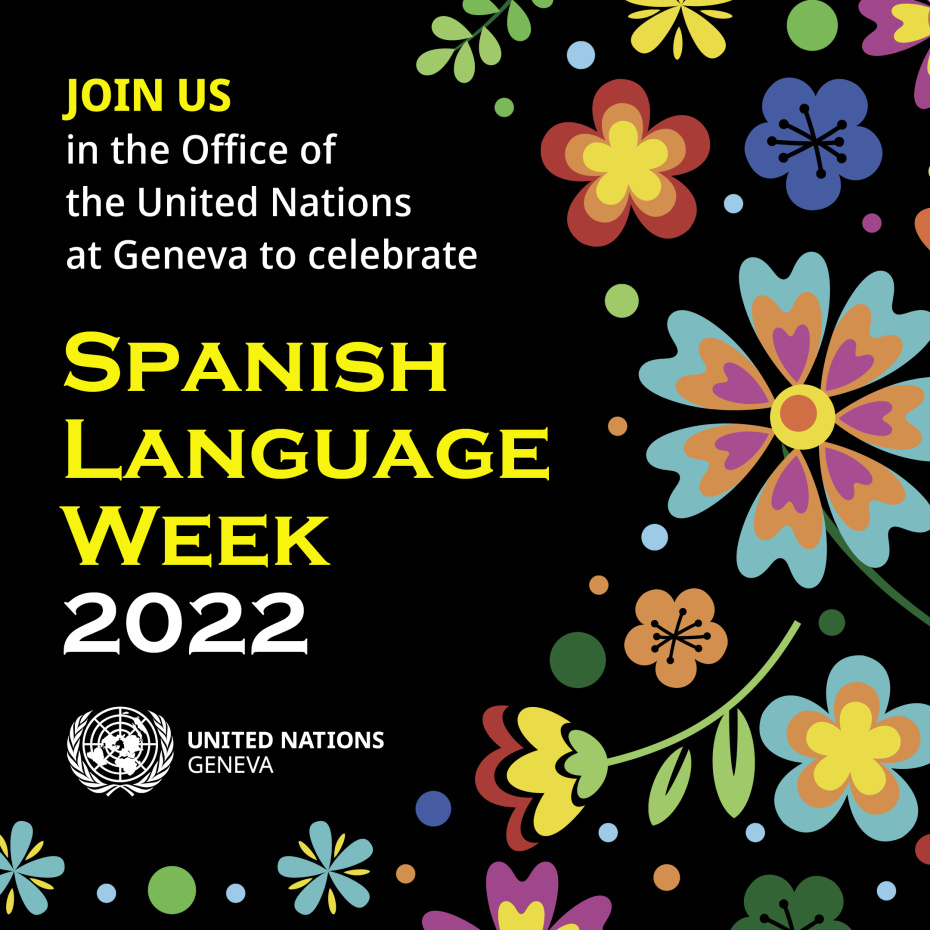 Spanish Language Week Celebration
Starting 10 October 2022 
You are warmly invited to take part in the exciting activities that we have lined up at UNOG to mark the upcoming Spanish Language Week, including two photo exhibitions (on display for two weeks in the Palais), an evening concert followed by a reception, and a cultural event organized by UNIGE and the Fundación María Zambrano. See full details below.
All events are open to the public; attendees that do not have access to the Palais can register via indico. (Please note: there are two separate registration links included in the program bellow.)
If you wish to show your support for Spanish Language Week, you are welcome to use this Teams background especially designed for the occasion.