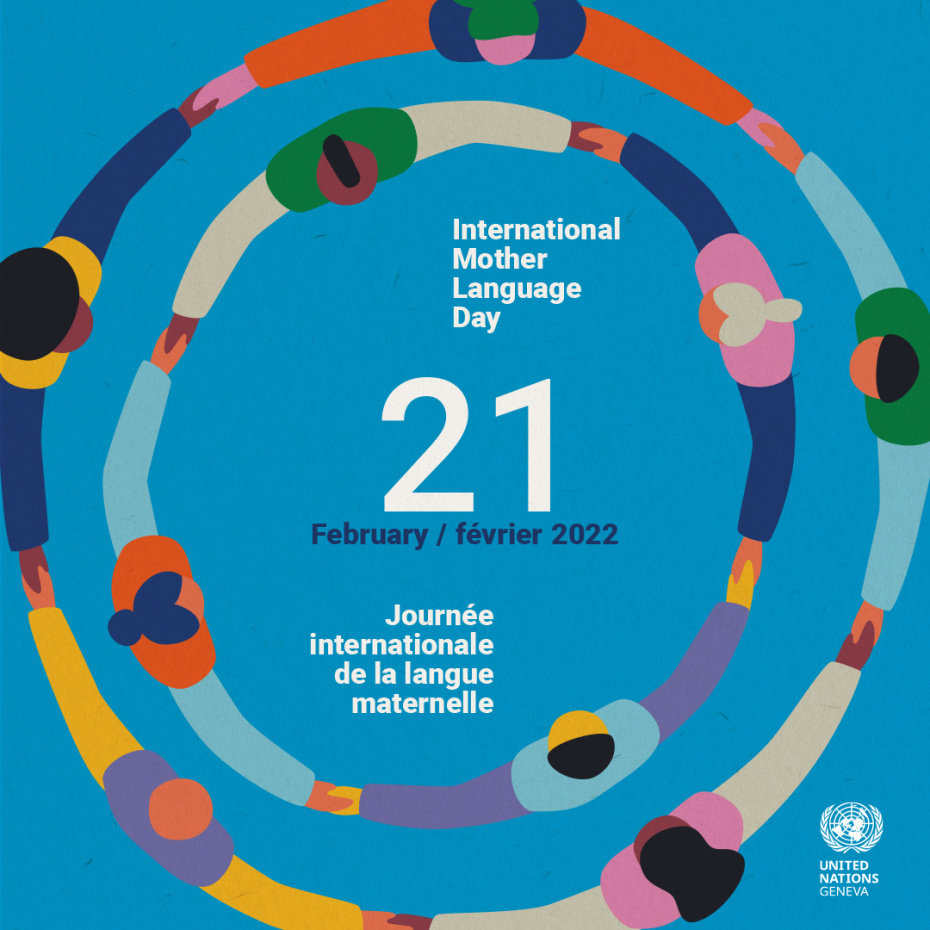 Cherish your Mother Language!

A celebration on the occasion of Mother Language Day
Join us on International Mother Language Day!
In partnership with the Division of Conference Management at the United Nations Office at Geneva, we invite you to an online event to celebrate intercultural dialogue, and the safeguarding of the diversity of mother languages around the world.
Participate in the conversation on how the UN can act for these purposes and learn more from our guest expert on endangered languages studies.
Moderator
Léa Kotlar, Knowledge & Learning Commons
Speakers
Professor Ghil'ad Zuckermann, Chair of Linguistics and Endangered Languages, School of Humanities, Faculty of Arts, The University of Adelaide, Australia

Dr Sheena Shah, Research Fellow, Department of African and Ethiopian Studies, University of Hamburg, Germany

Kira Kruglikova, Director of Division of Conference Management, and Chair for Multilingualism at UN Geneva
Celebration
Programme
11.00 - 11.05 Introduction by Moderator
11.05 - 11.15 Opening remarks by Kira Kruglikova
11.15 - 11.30 Presentation by Professor Ghil'ad Zuckermann
11.13 - 11.45 Presentation by Dr Sheena Shah
11.45 - 12.15 Q&A, sharing of experiences
The event will take place on 21 February and is open to all!