Take Action. These are words to live by, and UN Geneva is working to transform the words into reality. The Organization has developed a number of tools to facilitate action and support the personal drive that exists in so many of us. Through numerous online and social media platforms, information is made available to help people around the world figure out how they can best contribute towards achieving the Sustainable Development Goals.
Sustainable development takes time and effort by everyone. There are already many people making big changes in the world and others who want to help but don't know how. Students, professionals, children and elders are working in different ways and contributing to make a difference for all of humanity. 
Engage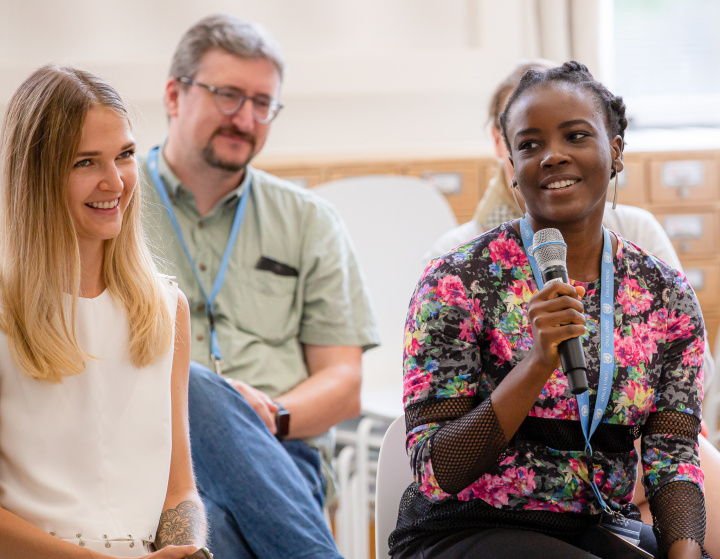 Have you thought about how you can help achieve the Sustainable Development Goals? Disaster relief and clean-up? Donate supplies for refugees? Set up a community welcoming event for new immigrants? Teach your neighbours about recycling?  
These actions include everything, such as rethinking the way we do household chores, garden, engage with our community, employ staff, and more. The pamphlet, 170 Actions to Transform our World, goes beyond just informing the public about the SDGs. It educates readers on how to be part of the solution by listing actions that everyone can take in their daily lives to help achieve the Sustainable Development Goals by the year 2030. 
Commit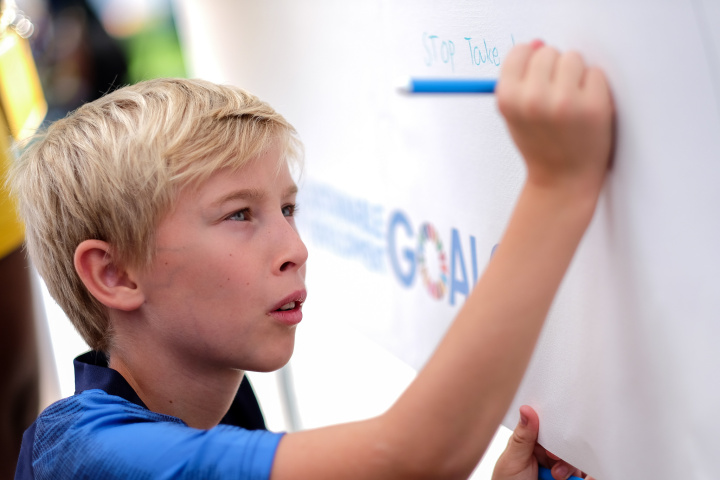 The United Nations is leading the way on the Sustainable Development Goals, an ambitious plan to eradicate poverty, protect the planet, and ensure people everywhere have a chance to enjoy peace and prosperity. 
Do you want to help refugees and migrants, support food delivery to countries in crisis, or help to protect the world's cultural heritage?
Help us continue working to promote peace and justice. You can do that by supporting the United Nations or its agencies that are dedicated to these causes.  
Find out how and where you can contribute by following the links below. Don't just make a donation, make a difference. 
Collaborate
Our world has limited resources – whether financial, natural or human – and as a society we must work together to optimize their use. The fundamental core of good partnerships is their ability to bring together a variety of resources in ways that can together achieve more: more impact, greater sustainability, increased value to all.
The importance of partnerships are fully recognized by the UN, businesses and all leading institutions in international development. The 2030 Sustainable Development Goals – the blueprint for global development – represent a fundamental shift in thinking, explicitly acknowledging the interconnectedness of peoples to ensure a thriving society and a healthy environment. Collaboration across groups, teams, cultures, communities, and organizations have proven to be one of the defining concepts of sustainable development in the 21st century. 
Realizing the 2030 Agenda is something that neither national governments, the UN, nor individual companies or anyone else can ever hope to accomplish independently. We must work together to take action in order to tackle some of the greatest challenges humanity is facing. Together we can amplify our unique voices, use our collective knowledge and expertise to form new partnerships, innovations and experiments.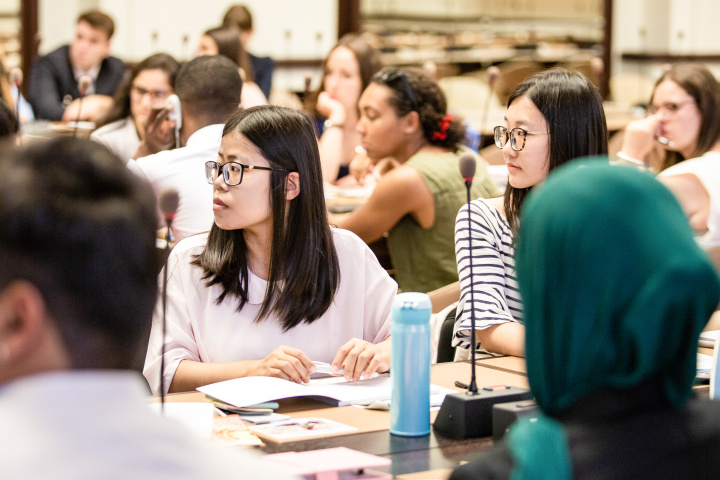 Educate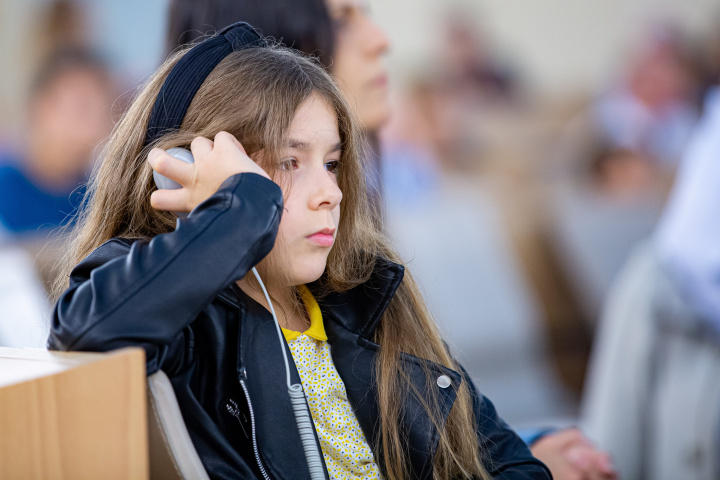 Educating ourselves and others is essential to achieve all of the ambitious Sustainable Development Goals. Global issues – such as climate change – urgently require a shift in our lifestyles and a transformation of the way we think and act.
To achieve this change, we need new skills, values and attitudes that lead to more sustainable societies. We must respond to this pressing need by empowering learners, and urging institutions to include sustainability principles in their teachings.
Education is both a goal in itself and a means for attaining all the other SDGs. It is not only an integral part of sustainable development, but also a key enabler for it. That is why education represents an essential strategy in the pursuit of the SDGs.
With your help, we can help educate ourselves, and empower everyone to contribute to achieving our ambitious and crucial global agenda.