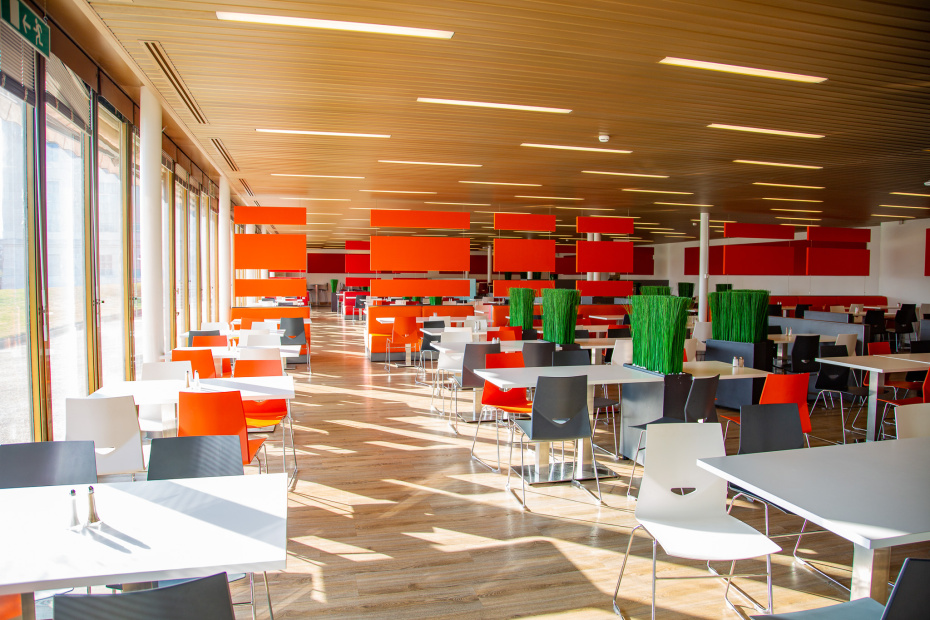 Main Cafeteria
Open Monday to Friday
11:30am to 2pm
Building A, Level 0
Located in the heart of the Palais, on the first floor, the cafeteria opens every day for your breakfasts, lunches and coffee breaks.
A real meeting place, the cafeteria welcomes more than 1500 people every day. Come and discover a healthy and varied cuisine, to eat in or take away.
A selection of fresh fruit, homemade desserts, sushi, sandwiches, salads and various hot and cold snacks are offered daily.
The cafeteria offers 600 seats inside and 200 additional seats on the terrace during the summer.
Payments can only be made by credit cards, contactless payment and ELDORA's electronic badges. No payment in cash will be accepted.
Bar Serpent
Open Monday to Friday
8:30am - 2:30pm
Building E, Level 1
This bar can be found on the first level of Building E and, thanks to its enormous bay windows stretching for almost 100m, it has a spectacular view of the park and the lake. This is the place where all the conference speakers in the building meet. It can accommodate more than 220 visitors (seated).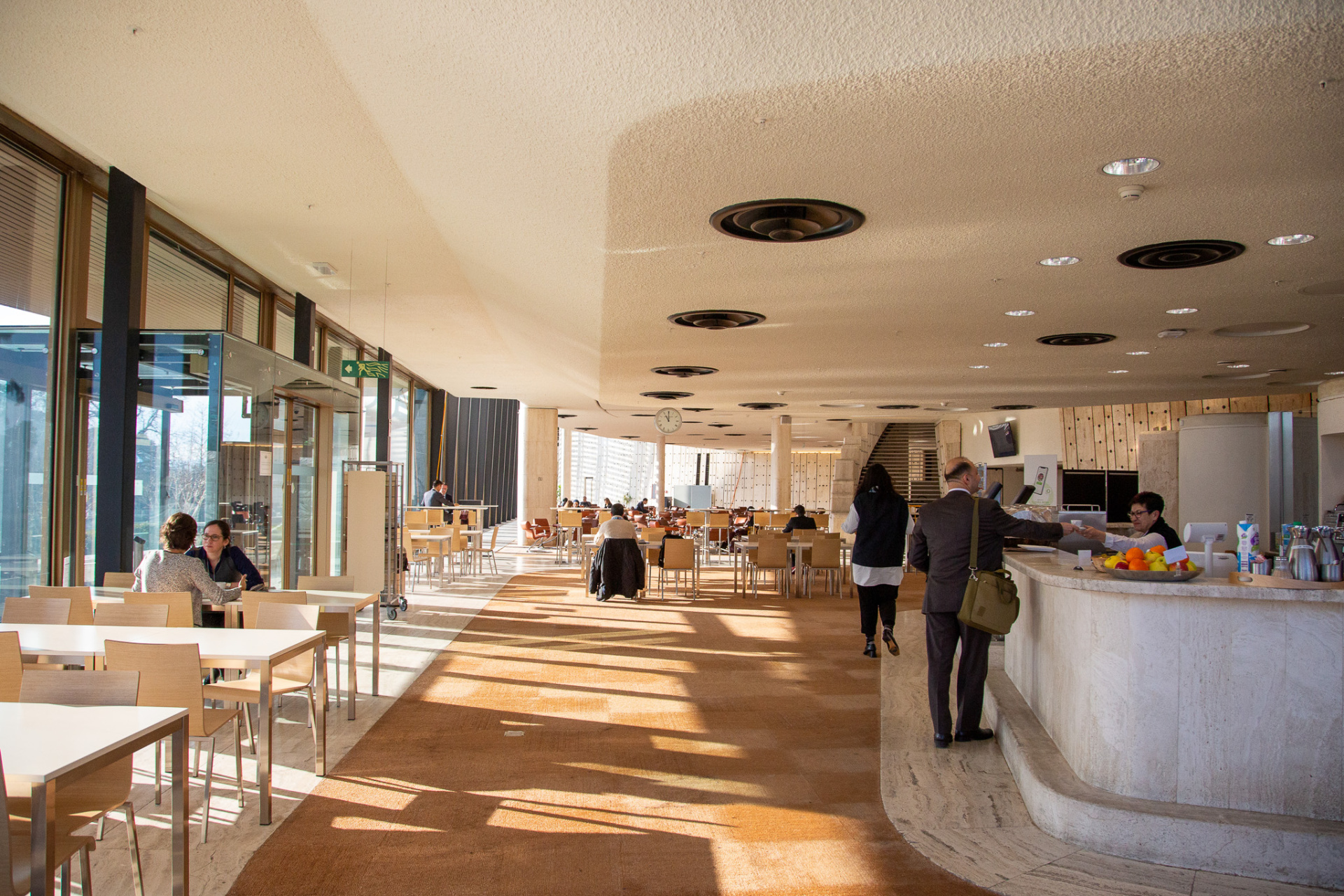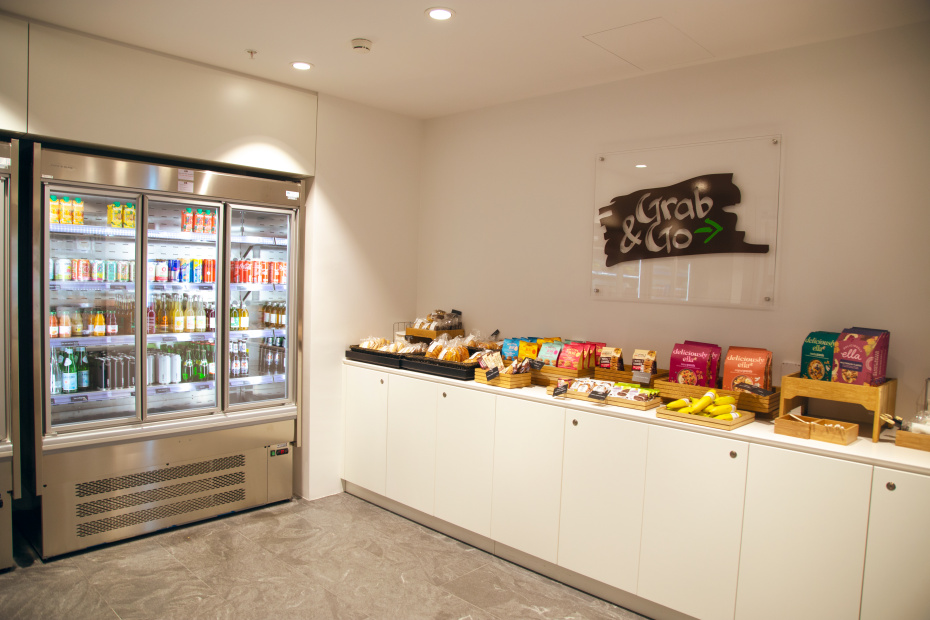 Grab 'N' Go
Open Monday to Friday
24 hours (except from Friday 3:30 pm - Monday 8:30am)
Building H, Level 2
This self-service bar is open 24 hours a day from Monday to Friday.
A range of hot takeaway meals, prepackaged sandwiches and salads, viennoiseries, cold and hot drinks, fresh fruits, ice creams and snacks are available. While the food offerings are limited at the beginning, they are expected to increase over time as more staff migrate to Building H offices.
Payment can only be made by credit card or via prepayment with an ELDORA badge through an automatic cash register.
ELDORA badge
Prepayment badges are available for free on request from ELDORA at Bar Serpent, and can be loaded at the terminal located at the Bar Serpent or via this webpage.
S.A.F.I. Shop
Open Monday to Friday
12 - 6:30pm
Building S, Level -1
The S.A.F.I. is the convenience store at the UN Office at Geneva. In addition to ready-made sandwiches and snacks, the shop also sells watches, perfumes, cosmetics, clothing, handbags, suitcases, and more.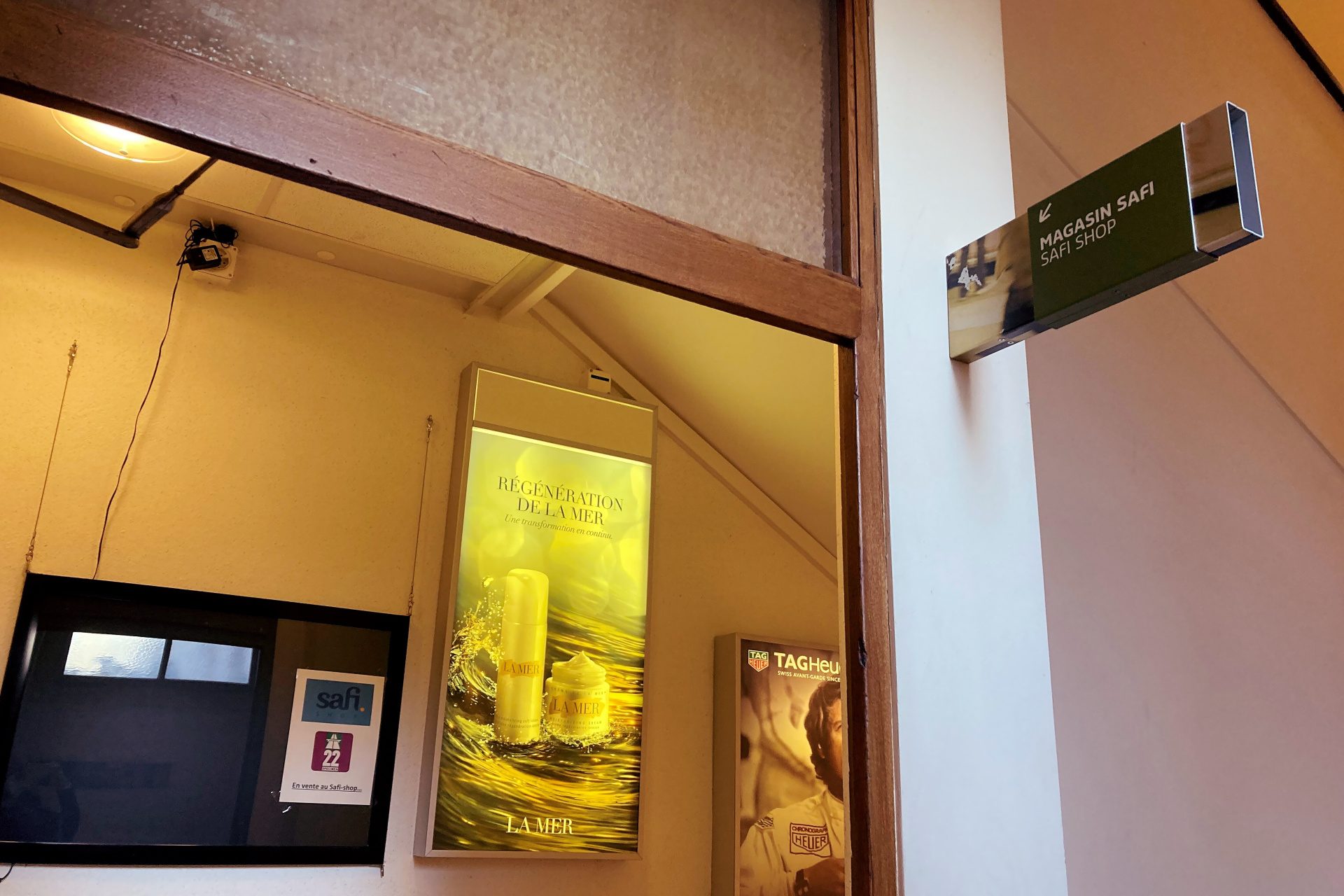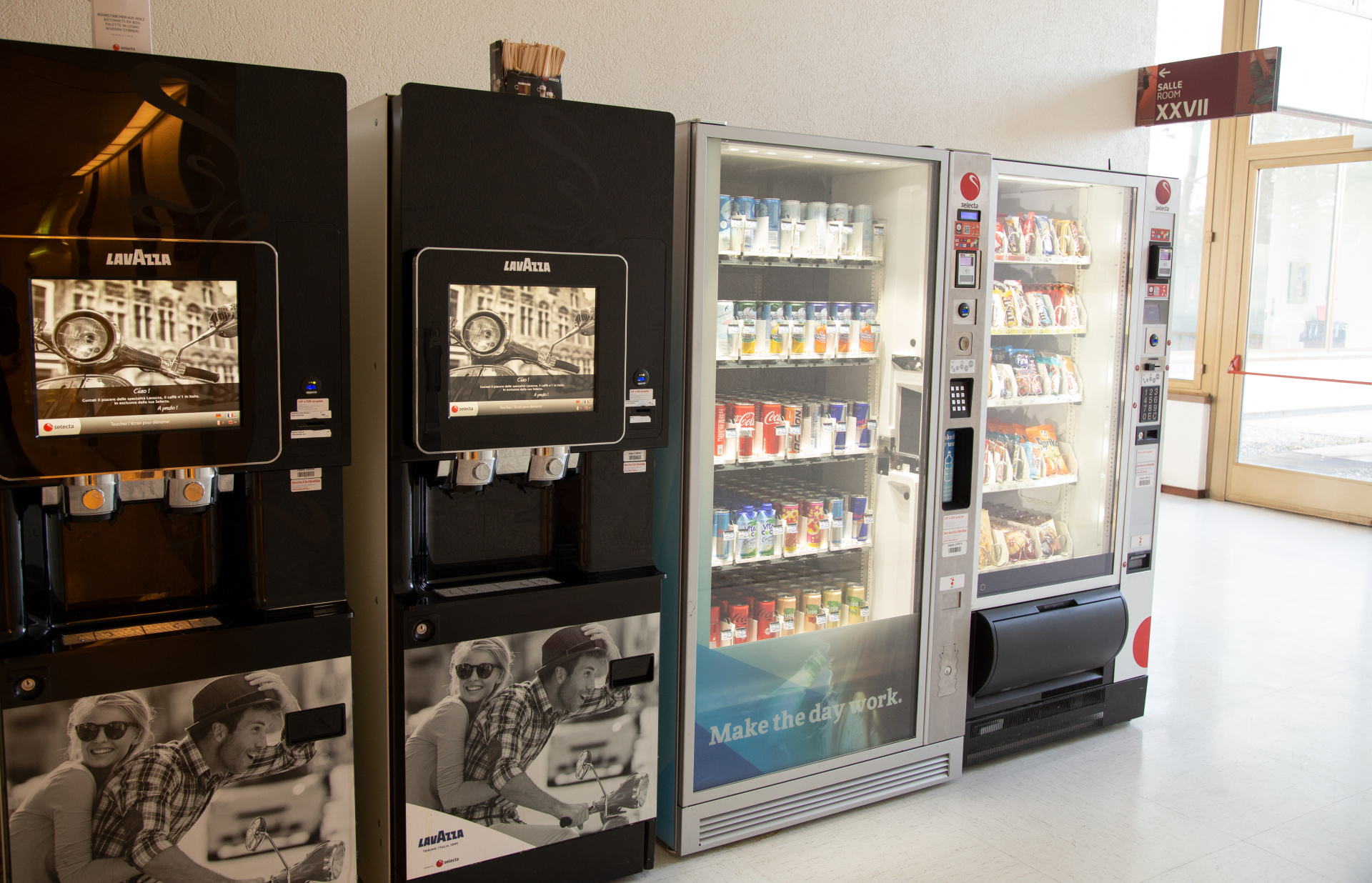 Vending Machines
Vending machines are available in both Building E and Building H.
In Building E, the vending machine is located on Level 1, around the corner from the Bar Serpent.
More vending machines are located throughout Building H.
Currently Closed
Please note that the Bar de la Presse (Building C) and the Pasta Corner (Building E) are temporarily closed.
Nutrition information and Environmental Impact