A key priority of the Director-General is to assist Member States as they implement the 17 Sustainable Development Goals (SDGs) adopted in 2015. The effective delivery of the SDGs depends upon individual organizations' – each with unique expertise of the SDG themes – having opportunity to coordinate and cooperate. The SDG Lab at UN Geneva works to enable this cross-sectoral collaboration, while also itself constantly testing and questioning what is needed to achieve the 2030 Agenda.
Who we are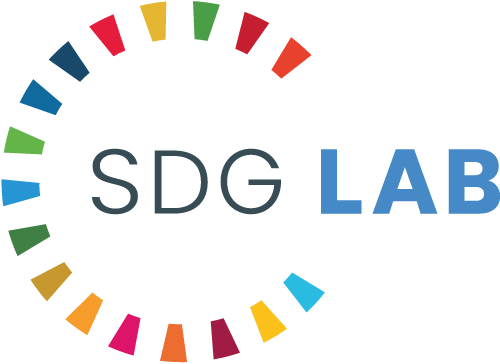 Located in the Office of the Director-General at UN Geneva, the SDG Lab is a multistakeholder initiative which contributes to implementing the 2030 Agenda and its 17 Goals.
The SDG Lab team works with a diverse 'ecosystem' of Geneva-based actors that are focused on accelerating results for the 2030 Agenda. This Ecosystem comprises the UN System, intergovernmental organizations, Member States, civil society, NGOs, foundations, and actors in the academic and private sectors. 
Actors in the Geneva Ecosystem collaborate to make the broad expertise located in the city accessible to countries and communities implementing the SDGs. The SDG Lab nurtures this ecosystem, enabling sustainability-driven partnerships to grow and flourish right here, in International Geneva.
 
What we do
The SDG Lab  
SERVES as an SDG 'entry point' and as a platform for actors within International Geneva to assemble around the SDGs.
CONVENES the Geneva 2030 Ecosystem, a dynamic network of 255 organizations, to develop new connections and new ways of working on the SDGs.   
FOSTERS dialogue on how to create opportunities and confront challenges associated with the SDGs, often bringing unlikely partners into the discussion.

INCUBATES new multilateral partnerships by identifying thematic and programmatic needs and bringing the 'right' people together to unpack them. 
DEVELOPS and shares resources on the best approaches towards achieving the SDGs, including tips on how to collaborate and innovative ways of working (such as the learning materials on setting up a lab).