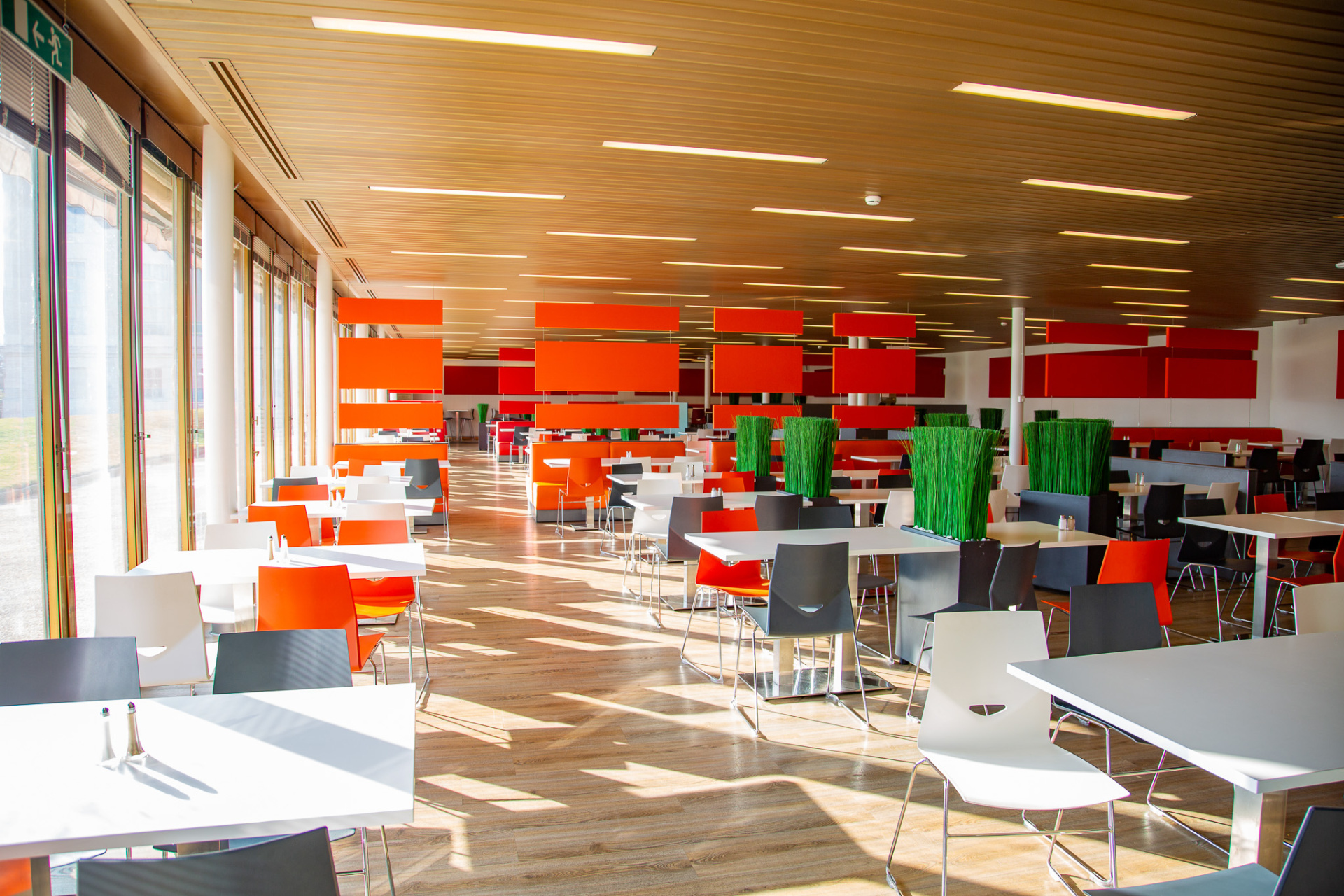 Main Cafeteria
At the heart of the Palais des Nations, on the ground floor of the building, the cafeteria remains open all day for breakfast, lunch and coffee-breaks.
Every day at lunch-time, the cafeteria, the social hub of the UNOG, is visited by no less than 1500 people. Discover healthy cuisine with a large choice of dishes, to be enjoyed on-site or as take-away.
A daily selection of fresh fruits, home-made desserts, sushi, sandwiches, snacks, as well as salads and appetizers are available to choose from. 
The cafeteria offers indoor seating for 600 people as well as 200 outdoor seats on the terrace, during the summer.
Open Monday to Friday
Lunch hours: 11:30 to 14:30
Serpent Bar
This bar can be found on the first level of Building E and, thanks to its enormous bay windows stretching for almost 100m, it has a spectacular view of the park and the lake. This is the place where all the conference speakers in the building meet.
It can accommodate more than 220 visitors (seated).
Open Monday to Friday
Opening hours: 9:00 to 17:30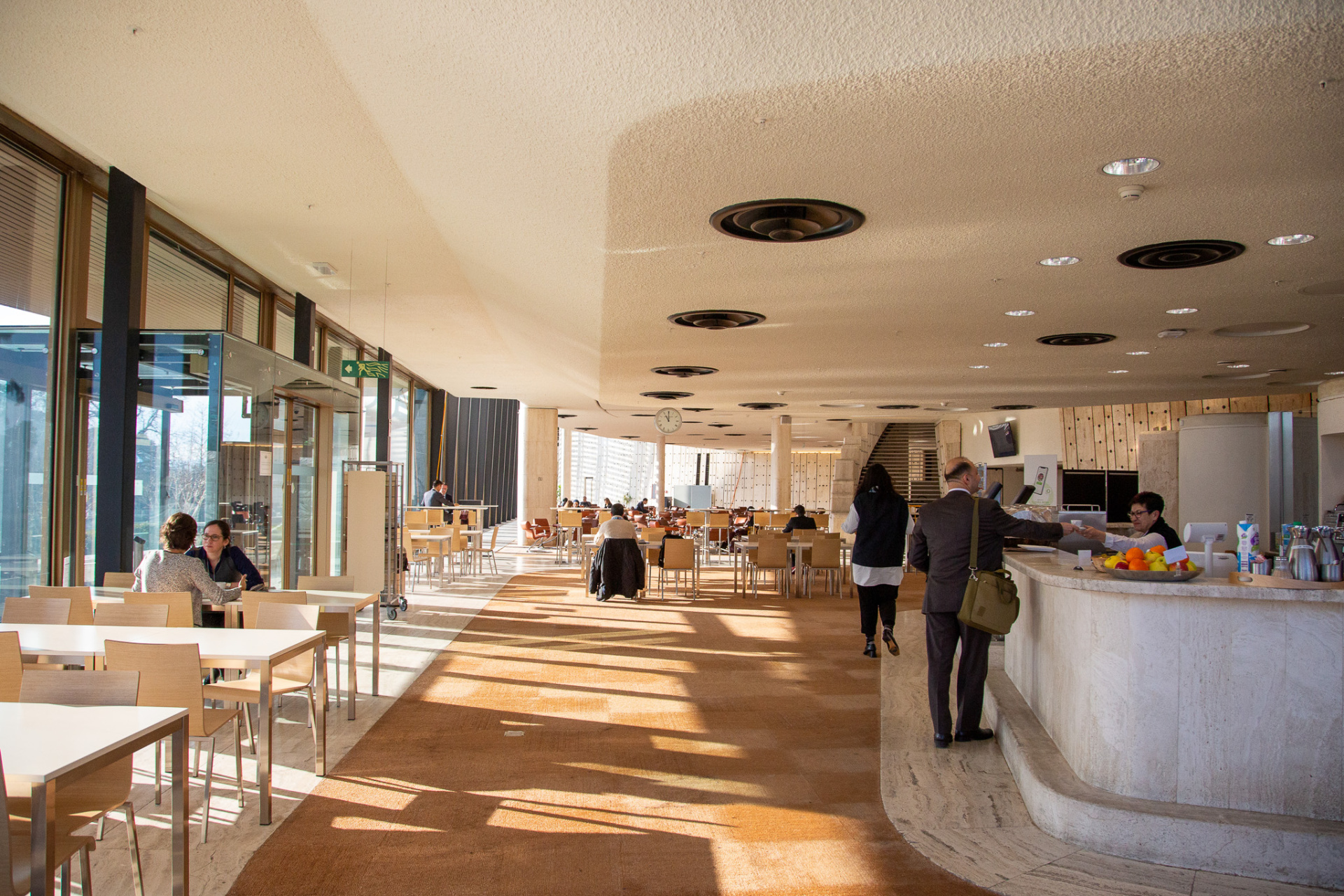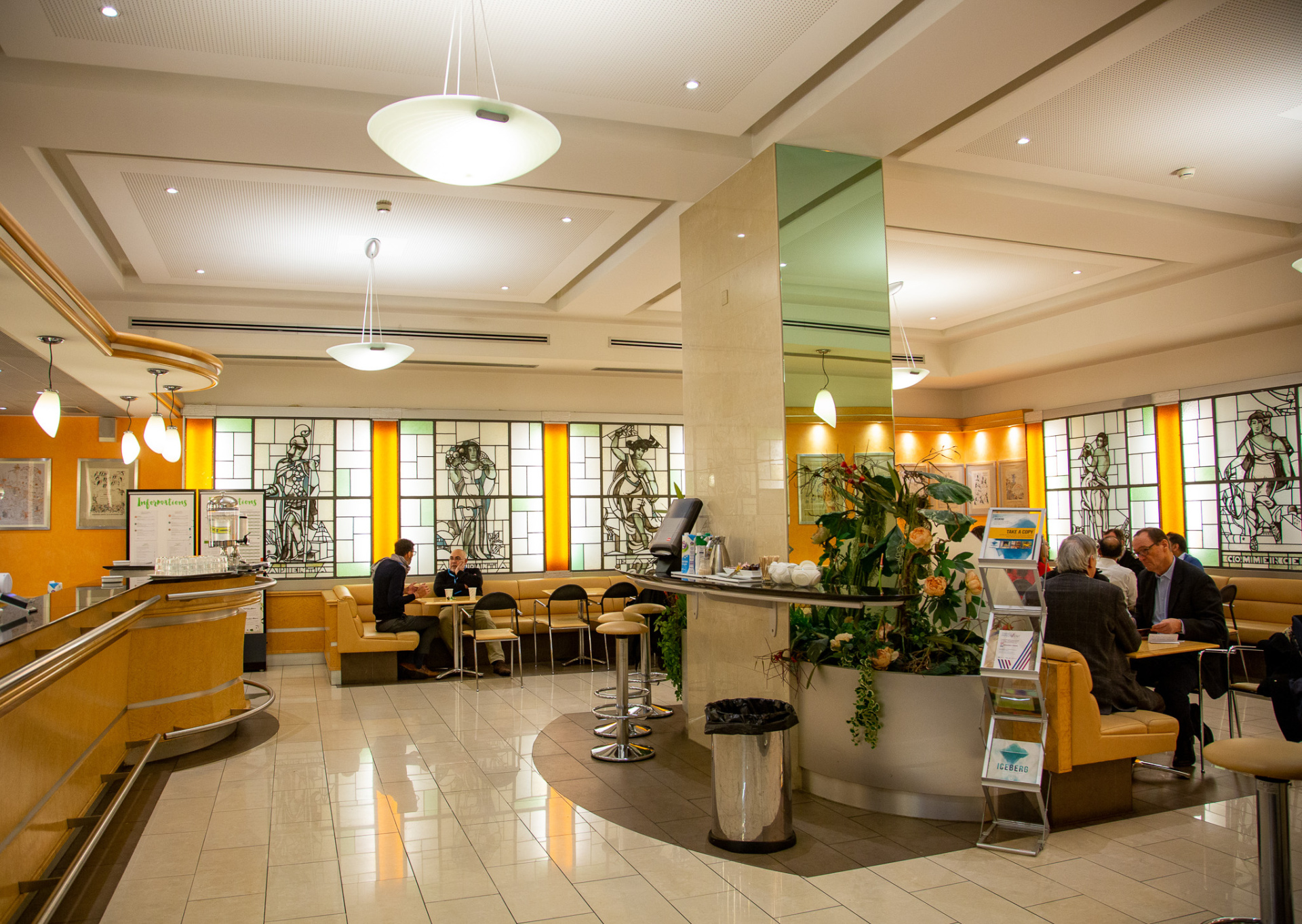 Press Bar
With its superb glass roofs and stained glass windows in the Art Deco style the Press Bar is a favourite meeting place.
It is at the centre of the Palais de Nations and numerous informal meetings take place there. Ms Michèle, who has been the manager here for many years, takes great pleasure in maintaining the atmosphere of the bar. Mr Manohar, her faithful assistant, as well as the rest of the team will be waiting to welcome you on each of your visits !
Open Monday to Friday
Opening times: 8:00 to 18:30
Nutrition information and Environmental Impact